This article is more than 1 year old
Google: OK, OK, we pinky promise not to suck Fitbit health data into the borg. Now will you approve the sale?
EU antitrust folks give themselves two weeks to think about it
Google has pinky-promised not to pull user health data from Fitbit devices into its monster ad empire if the European Union approves its planned $2.1bn acquisition.
"This deal is about devices, not data," the Chocolate Factory said in a statement this week. "We appreciate the opportunity to work with the European Commission on an approach that safeguards consumers' expectations that Fitbit device data won't be used for advertising,"
The statement follows a letter sent earlier this month from 20 consumer and citizen rights groups to European regulators urging them to look closely at Google's plans and its long history of playing fast and loose with user data.
EU regulators were due to make a decision on whether to approve the sale next week, but following Google's statement have pushed the decision date back to 4 August. It's not clear why: Google said exactly the same thing when it announced back in November that it wanted to buy Fitbit.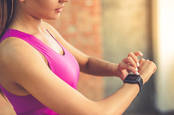 Consumer orgs ask world's competition watchdogs: Are you really going to let Google walk off with all Fitbit's data?
READ MORE
Google's senior VP of devices and services Rick Osterloh wrote in a blog post at the time: "When you use our products, you're trusting Google with your information. We understand this is a big responsibility and we work hard to protect your information, put you in control and give you transparency about your data.
"Similar to our other products, with wearables, we will be transparent about the data we collect and why. We will never sell personal information to anyone. Fitbit health and wellness data will not be used for Google ads. And we will give Fitbit users the choice to review, move, or delete their data."
But despite the seemingly clear language, Google has a long history of saying one thing and doing another. Critics remain opposed to the sale and simply don't believe that health data won't end up being repackaged by the tech giant to make money.
Groundhog Day
Google's frequent promises to give users control of their data have consistently fallen short, with the web goliath misleading netizens in order to retain access to valuable data. One of the clearest examples of Google double-speak is its option called "location history," that doesn't actually turn off the gathering of location data when you toggle it off. Actual location data is instead included under a "web and app Activity" setting that makes no mention of location data.
The letter from consumer groups this month warned that "Google could exploit Fitbit's exceptionally valuable health and location datasets, and data collection capabilities, to strengthen its already dominant position in digital markets such as online advertising."
And last month, Australia's Competition and Consumer Commission also flagged "preliminary competition concerns" with the acquisition, saying that it worries the deal "will allow Google to build an even more comprehensive set of user data, further cementing its position and raising barriers to entry to potential rivals."
US antitrust authorities are also unsure, and even fought one another to get control of the purchase review. The US Department of Justice beat out the Federal Trade Commission (FTC) to become the top dog, largely because the DoJ was already investigating Google for broad anti-competitive actions in other areas.
Wear this
The purchase, which Google announced back in November, represented a 70 per cent premium on Fitbit's share price, and was seemingly spurred by the fact that tech giant rivals are already in the market, most significantly Apple and its smart-watch and Samsung's Galaxy watch range.
Fitbit one dominated wearable fitness devices but in recent years has fallen to just 3 per cent of the market as other companies, including Apple, Xiaomi, Samsung and Huawei, have released their own products. Without the value of the data what exactly is Google getting for its $2.1bn, one wonders.
Despite the US, Australia and Europe all opening reviews of the sale, the truth is that antitrust law rarely if ever takes into account the real risk from the Fitbit purchase by Google: privacy.
Antitrust laws are built around competition concerns. However, Europe have become increasingly concerned with privacy issues in recent years and - given the size of the potential risk to people's privacy - it may be sufficient to sway EU regulators to decide against the sale. ®