Downwardly mobile? Well, things aren't looking up for Dixons Carphone's phone biz
Sales crash by 20% and that break-even period has just been pushed out by up to another year
Brit retailer Dixons Carphone has cautioned that the COVID-19 crisis is wreaking havoc on its already struggling Mobile division as sales continue to plunge and the prospect of breaking even is extended further.
The ailing unit reported a 20 per cent year-on-year drop in revenue to £1.589bn for the 12 months ended 2 May, and a loss before tax of £104m. Dixons Carphone said it expects losses to be "slightly worse" in the current fiscal period.
"COVID-19 has impacted the Mobile business," it said. "Compared to our Electricals business, our Mobile business has a much smaller share of revenue from online operations and is running on a platform that has deliberately seen little investment over the last two years as it will be integrated into our new platform."
Consequently, the "sales transfer" to online has lagged behind the rest of the group during the lockdown period when all of the company's UK stores closed.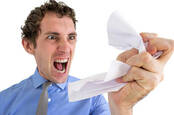 Carphone Warehouse fined £29m for mis-selling mobile insurance to punters who didn't need it
READ MORE
Dixons Carphone reiterated that it has renegotiated all legacy network contracts: it exited a deal with O2 in March and the remaining vendors will "substantially roll off" during the current financial year.
"As a result, the Group will then no longer be encumbered by historic sales volume targets," it said.
The way customers buy mobile devices and connectivity has changed in recent years, retaining the hardware for longer and buying phones separately to connectivity or as part of more flexible bundles.
"Our new Mobile offer will reflect how customers are buying phones and technology while still providing flexibility, transparency and value," said the retailer. "But this has also been delayed as we paused system development during the crisis."
All 531 standalone Carphone Warehouse stores are being shuttered around the UK and mobile devices are being sold in existing Currys PC World stores and online.
Dixons warned on the Mobile unit: "In total, this COVID-19 impact will mean that operating losses will grow slightly in 2020/21. We are still on course to eliminate trading losses as we remove costs such as running the historic Mobile POS systems, on top of the removal of duplicate costs bases as part of the One Business £200m cost reduction programme. However, due to the delay in transformation, we expect this to happen during 2021/22, 6-12 months later than originally planned."
As for the wider business, Dixons reported group revenue of £10.17bn, down 3 per cent. The Electrical division grew 2 per cent to £8.581bn, with the UK, Greece and the Nordics all expanding. The group made a profit before tax of £166m.
Dixons' CEO and other senior execs took a 20 per cent temporary pay cut in April as the business furloughed workers in its retail stores. ®