This article is more than 1 year old
With another NHS overhaul in the offing, £200m up for grabs in northern England for pretty much anything related to IT
Whatever it is they're doing, consultants will be kept busy
North of England Commercial Procurement Collaborative (NOE CPC), a buyers' group of NHS trusts, has dished out a juicy tender for an IT services and consultancy framework agreement worth up to £200m.
Led by Leeds and York Partnership NHS Foundation Trust, the framework is aimed at professional services and consultancy support in acute trusts, community hospitals, clinical commissioning groups and other healthcare settings. The contract is set to run for two years, plus two optional 12-month extensions.
The procurement is divided into six lots: the first are five worth £33.3m, the last is valued at £33.5m. They focus on (take a deep breath) clinical information systems specialist ICT consultancy and advisory services; non-clinical information systems specialist ICT consultancy and advisory services; specialist consultancy and advisory services related to infrastructure systems and applications; digital and innovation specialist, and digital and innovation consultancy and advisory services; auxiliary ICT consultancy services specialist (whatever that is); and multidisciplinary ICT healthcare consultancy and advisory services, we assume just to make sure they have everything covered.
The procurement is open to NOE CPC members including 30 NHS organisations listed on the tender notice, from Goole to the Isle of Man, which is a self-governing British Crown dependency.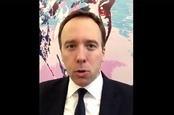 Brace yourself, Britain: Health minister shares 'vision' for NHS 'tech revolution'
READ MORE
Established in 2007, and wholly owned by the NHS, the NOE CPC offers "collaborative and bespoke procurement solutions to the NHS and other public sector organisations"; that is, it bulk-buys and has more time to study the markets they buy from than a single organisation might have. Collaborative buying is common in the public sector but the idea only works if the body or hub or whatever it is actually knows what employees doing the work truly need.
What is the NHS doing that might keep £200m worth of IT consultants busy? Backed by £4.7bn funding, the current ambition in the NHS is to achieve "a core level of digitisation by 2024" when important information will be routinely available to clinicians when and where they need it.
But to achieve this goal, the NHS and government have created a confusing array of bodies, with varying mandates, and no clear plan, according to a recent report from UK spending watchdog the National Audit Office.
"National governance arrangements for digital transformation remain confused, despite attempts to clarify them," it said.
If that wasn't troubling enough, according to reports, the UK government is planning another NHS reorganisation by taking more direct control of NHS management and limiting the powers of NHS England.
Thankfully, this is an age in which the population has sufficient confidence in politicians to trust them to manage one of the world's largest and most complex organisations charged with managing the nation's health at a time of a deadly global pandemic (</sarcasm>).
So, whatever £200m in consultants will do, they are bound to be kept busy... presumably trying to figure out what the hell is going on. ®