Former Microsoft veep Michiel Verhoeven has been appointed as the new managing director of SAP UK & Ireland to replace Jens Amail who is returning to Germany after two-and-a-half years in the role.
Reporting to Brian Duffy, president of EMEA north at SAP, Verhoeven will lead the UK & Ireland team and be charged with "executing SAP's UKI growth strategy".
Verhoeven has been with SAP for seven years, and his recent roles include chief business officer for customer success services, and senior vice president of digital business services Asia, Pacific and Japan. Both roles were based in Singapore, where he brought together multiple teams, "shaped the offerings, go-to-market, innovation and ecosystem direction of the business", according to SAP.
UK customers may be after more than "shaped offerings", though. The UK & Ireland SAP User Group has called on SAP to further extend its indirect software access licensing programme to give users time to respond to project timetables delayed by COVID-19. SAP had extended the Digital Access Adoption Program (DAAP) until the end of 2021, but users said they need clarity on what happens after the programme ends and the pandemic has meant they need more time to adapt.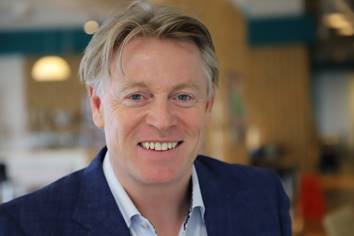 Michiel Verhoeven
Verhoeven is a Dutch national and will be based in London. He holds an MBA in management and marketing from The Wharton School, University of Pennsylvania, and has also worked as a consultant for Booz Allen & Hamilton based in Singapore and Hong Kong.
His hiring follows the announcement of SAP's deal with German global engineering business Siemens, in which the pair pull together software systems, product life cycle, supply chain and asset management, and resell them. SAP will flog Siemens' Teamcenter software as the core foundation for product life cycle collaboration and product data management. In turn, Siemens will offer SAP Intelligent Asset Management solutions and SAP Portfolio and Project Management applications.
The idea behind product life cycle management is that data from designing, developing, manufacturing, selling, servicing and supporting products can be used to help build new products.
Paul Cooper, chairman UK & Ireland SAP User Group told The Reg: "We wish Jens [Amail] well and appreciate the support he has given the UK & Ireland User Group over the last two and half years, invest[ing] significant time and resource into joint trust workshops aimed at building improved relationships between SAP and its customers. "We extend a warm welcome to Michiel Verhoeven and look forward to working with him to build on these customer relationship initiatives, at a time when many organisations are facing a great deal of uncertainty." ®