This article is more than 1 year old
This week of never-ending security updates continue. Now Apple emits dozens of fixes for iOS, macOS, etc
Make sure your iThing installs these patches
Apple has released a fresh batch of software security updates for its flagship devices.
The July 15 security refresh from Cupertino includes fixes for bugs in iOS, macOS, tvOS, and WatchOS: basically every hardware product from the Cupertino giant. Given the massive patch overload this week, it's a good time to bury bad news.
For iOS and iPadOS the 13.6 update includes fixes for 29 CVE-listed vulnerabilities, 10 involving arbitrary code execution.
Four of those code execution flaws are exploited by playing corrupted audio files (CVE-2020-9888, CVE-2020-9889, CVE-2020-9890, CVE-2020-9891, all found by Ant-financial Light-Year Security Lab researchers JunDong Xie and XingWei Li.)
Code execution was also possible by exploiting AVEVideoEncoder (CVE-2020-9907, from an anonymous researcher), iAP (CVE-2020-9914, found by Andy Davis, British director of security shop NCC Group), ImageIO (CVE-2020-9936, discovered by Mickey Jin of Trend Micro), iOS Kernel (CVE-2020-9923, reported by the alias "Proteas"), and Model I/O (CVE-2020-9878, found by Holger Fuhrmannek of Deutsche Telekom Security).
The WebKit browser engine was the subject of three code execution bugs: CVE-2020-9894 (credited to someone with the alias "0011" working with the Trend Micro Zero Day Initiative), CVE-2020-9893 (also credited to "0011"), and CVE-2020-9895 (credit to Wen Xu of GeorgiaTech's SSLab). In those cases, remote code execution was possible by way of a poisoned web page. These remote code execution bugs sometimes show up as jailbreak exploits, with hackers using the flaws as an inroad to lifting the App Store security restrictions.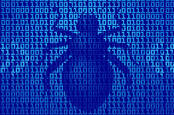 Get rich quick! Work from home! Earn $100,000 easy – just find a critical flaw in Apple's sign-in system
READ MORE
Many of the same issues were addressed in macOS, where the update is known as Catalina 10.15.6 or Security Update 2020-004 (for Mojave and High Sierra users).
They include a code execution bug in CoreAudio (CVE-2020-9866, credit to Yu Zhou and Jundong Xie of Ant-financial Light-Year Security Lab), code execution in Catalina Graphics Drivers (CVE-2020-9799), Mickey Jin's Image I/O flaw, Holger Fuhrmannek's Model I/O code execution bug, a macOS Security code execution flaw found by researcher Alexander Holodny (CVE-2020-9864) and code execution in vim (CVE-2019-20807, found by Guilherme de Almeida Suckevicz.)
Code execution bugs are likely to be less of an issue on the tightly controlled WatchOS (6.2.8) and tvOS (13.4.8) platforms, but you should still install the security updates to be on the safe side. Both fixes will be available via the software update tool.
If your IT admin is seeming a bit grumpy this week, they should be forgiven. The Apple updates are the latest in what has been an epic week for security fixes.
On top of the regularly scheduled Microsoft, Adobe, and SAP Patch Tuesday security updates, we were treated to a massive 443 bug patch bundle from Oracle, a hefty Cisco update release, and of course, the Twitter hackopolypse keeping peeps amused or horrified.
It's a rough week to be overseeing a company's network security. Someone get them a drink or pizza. ®