Report: CIA runs secret cyberwar with little oversight after Trump gave the OK, say US government officials
Details start to emerge on real-world impact of Prez-signed secret memo
The CIA is running a secret cyberwar including Russian-style hack-and-leak operations with little or no oversight, US officials have warned.
The covert operations are largely targeted at Iran, China, Russia, and North Korea, say anonymous sources, and have included the public disclosure of 15 million debit card details belonging to customers of Iranian banks, according to a report by Yahoo! News.
The approval for the operations stems from a National Security Presidential Memorandum (NSPM) signed in 2018 by President Trump which has long been known about but the contents of which remain top secret. It has been officially described as authorizing "offensive cyber operations."
At the time, the relevant memo, NSPM 13, caused serious concern among experts, not least because it removed many of the constraints introduced by the Obama administration.
But critics were assured that safeguards remained in place, as did civilian oversight. Those critics may have been proved right, however, if all the details in the Yahoo! story are to prove accurate.
The CIA is now able to authorize its own covert cyber operations, according to officials, rather than gain approval from the White House or discuss plans with other departments. One source called the memo "very aggressive," and "a vehicle to strike back."
Most critically, according to the report, the CIA is not required to prove it has evidence that organizations are carrying out activities on behalf of another's countries intelligence services before it can launch a cyber offensive against them. It merely has to have a strong suspicion, opening up news organizations, non-profits, tech companies, and a whole range of other bodies to state-sponsored hacking.
Free-for-all
The memo has also been read as approving operations that were rejected by previous administrations, including leaking or deleting banking data. The dumping online of details on millions of debit cards belonging to customers of three Iranian banks linked to Iran's Islamic Revolutionary Guard Corps back in November was almost certainly a CIA operation, the report states.
Other examples include 7.5 terabytes of data on Russian company SyTech, which was suspected of doing work for Russia's FSB, that was provided to journalists in July 2019, and the personal details, including phone numbers and photos, of dozens of Iranian agents in March that year that were leaked on Telegram.
A former official said that while similar operations had been considered in the past, they had often been stopped or limited by inter-governmental discussion. When it comes to leaking financial information, one former official said, Treasury officials had always shot plans down because they feared they could damage the global financial system for little gain. "They had been bandied about at senior levels for a long time, but cooler heads had always prevailed," the official was quoted as saying.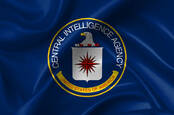 If you're despairing at staff sharing admin passwords, look on the bright side. That's CIA-grade security
READ MORE
Another official complained that the end result of the CIA's new-found autonomy was that "our government is basically turning into fucking Wikileaks… [using] secure communications on the dark web with dissidents, hacking and dumping."
Other covert operations will be inherently less visible – such as attacking the infrastructure of foreign nations or deleting documents or machinery – the most famous case being the joint US-Israeli Stuxnet attack in 2009 that rendered Iranian nuclear fuel centrifuges basically useless.
While you might well expect the CIA to carry out these sorts of operations against America's enemies, the concern is that with the CIA not required to explain or even inform others about its actions, they could cause serious problems, including damaging the interests of allies and even other arms of the US government. Previously, many such operations required the sign-off of the president and as such typically passed through the National Security Council.
President Trump signed off on the memo that grants these new powers: something that surprised CIA officials given the president's long-standing suspicion and often hostility toward the intelligence services. It is especially stark because the two previous presidents – George W. Bush and Barack Obama – both refused to sign off on giving the CIA this degree of power and autonomy. ®