Although proximal to the global application giant SAP, German-speaking users have yet to significantly take up its line-of-business applications, which arrived via acquisitions made during the nine-year tenure of former CEO Bill McDermott.
Results from a recent survey show that only 17 per cent of the German-speaking user group, Deutschsprachige SAP-Anwendergruppe eV (or DSAG), are using the expense management software Concur, acquired for $8.3bn in 2014, compared with 58 per cent of the Americas' SAP User Group (ASUG) members. It is the same story for other so-called line-of-business applications.
Supply chain and procurement software Ariba, bought for $4.3bn in 2012, is already used by 32 per cent of ASUG members but only 11 per cent of DSAG members. The $3.4bn purchase of SuccessFactors, in 2011, has now resulted in 46 per cent of American users investing in the software, while the proportion of DSAG respondents was only 23 per cent, largely from Germany, Austria, and Switzerland.
The first joint survey between the two groups, which interviewed a total 700 SAP users across both regions, argued the results stemmed from the fact that these solutions were all developed in the United States before SAP acquired them.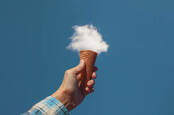 Come for the cloud apps, stay for the ERP? SAP drills into Industry Cloud platform, its latest expansion play
READ MORE
But seeing as nearly nine years have passed since the acquisition spree started, it will be a disappointment to SAP that more home-market users have not adopted more of its line-of-business applications. The reason is that its core ERP products might be the kind of software on which companies run their business, but they are notoriously slow to upgrade, and so sales cycles are glacial. To grow faster, it will have to get more customers using more software, including LoB applications.
Another problem with these applications has been integration. Last month, ASUG CEO Geoff Scott told The Register: "Feedback from the customers, over and over again, is that very specific integration matters. The ASUG board is 14 CIOs and we invariably talk about integration."
SAP CEO Christian Klein has promised to address 90 per cent of the data model and business processes (but not code-level) integrations by the end of the year.
The slow home-market take-up of LoB apps also explains SAP recent move to provide cloud-hosted, industry-specific applications, which Klein said was an approach to convince prospective customers to take up its ERP system.
The other results in the joint ASUG/DSAG data yet again underscore why SAP is trying to do whatever it takes to stimulate growth. Only 12 per cent of the German-speaking group and 16 per cent of those in the Americas were live on S/4HANA, the all-dancing in-memory database version of its ERP software launched five years ago. So the vast majority are still on earlier version of ERP: 84 per cent of DSAG respondents and 78 per cent of ASUG respondents are on ECC, the iteration before S/4HANA.
The recent early release of company results may offer some respite. In preliminary calendar Q2 figures, SAP revenues were up 2 per cent year-on-year to €6.74bn. Rival Oracle recently reported a 6 per cent drop in sales for its Q4 fiscal '20.
But any relief from the figures are likely to be short-lived given the structural challenges revealed in the ASUG/DSAG survey. After all, with existing users, SAP is preaching to the converted: the struggle is even greater convincing businesses currently running rival systems to make the leap to SAP. ®