US restricts visas for folks working at Huawei and other Chinese tech makers – seemingly over China's human-rights abuses
Staff face being turned away at the border for nation's treatment of Uyghurs
---
The US government announced on Wednesday it will "restrict" the US visas of foreigners working for Huawei and certain other Chinese technology companies.
And by restrict, it means it may not let some of them in at the border, it appears.
"Today, the State Department is imposing visa restrictions on certain employees of Chinese technology companies that provide material support to regimes engaging in human rights abuses globally," Secretary of State Mikel Pompeo, said.
"Under Section 212(a)(3)(C) of the Immigration and Nationality Act, an alien is inadmissible to the United States if the Secretary of State has reason to believe the alien's entry 'would have potentially serious adverse foreign policy consequences for the United States.'"
The relationship between Washington DC and Beijing has worsened during the COVID-19 coronavirus pandemic. It was already pretty rocky amid fears of Chinese equipment makers installing hidden backdoors for government spies to access, a war over trade tariffs, and concerns China's hardware makers are undercutting American suppliers while ripping off their designs.
Be as that may, Pompeo said this latest crackdown is due to the Middle Kingdom's abhorrent treatment of Uyghurs. He accused Huawei of building infrastructure that helps the Chinese Community Party spy on, censor, abuse, and enslave millions of Uyghurs in Xinjiang, a northwestern region of China bordering Kazakhstan and Mongolia.
"Companies impacted by today's action include Huawei, an arm of the CCP's surveillance state that censors political dissidents and enables mass internment camps in Xinjiang and the indentured servitude of its population shipped all over China," he said.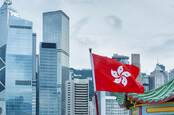 USA ends Hong Kong's special treatment, crimping flow of tech to territory
READ MORE
The visa restrictions are yet another blow to Huawei. In May, for instance, the US Department of Commerce blocked overseas chip manufacturers, such as Taiwan's TSMC, from shipping components fabricated using US software or hardware to the Chinese tech giant.
Huawei along with its 70 subsidiaries were also placed on America's Bureau of Industry and Security's Entity List. And President Donald Trump signed an executive order effectively banning US telcos from purchasing networking equipment from Huawei and ZTE until 2021. The order thus gives American manufacturers of telecoms gear a shot at rolling out their own 5G equipment amid reduced competition. Trump cited fears Huawei-powered networks can be exploited by the Chinese government, which poses a threat to national security.
Pompeo also said the US government was "certainly looking" at banning the Chinese-owned video platform TikTok from the States. ®