This article is more than 1 year old
From 'Queen of the Skies' to Queen of the Scrapheap: British Airways chops 747 fleet as folk stay at home
COVID-19 downturn only hastened Boeing aircraft's inevitable demise
British Airways has revealed that it probably won't be flying the Boeing 747 anymore.
The only flights its remaining fleet of 747-400 plane will be making will likely be to the dismantlers.
It's a sad but inevitable end for the aircraft's service at the UK airline. Retirement had been beckoning for a while, and the dramatic downturn in the aviation sector due to the COVID-19 pandemic simply accelerated things. Recovery of passenger numbers to 2019 levels is not expected until 2023/24, according to the airline.
The elderly and thirsty planes were originally to have been phased out as they reached the end of their working lives.
While the 747-400 is no longer made, Boeing still churns out its successor, the 747-8, although production is almost certain to cease before long. British Airways is highly unlikely to be placing an order any time soon.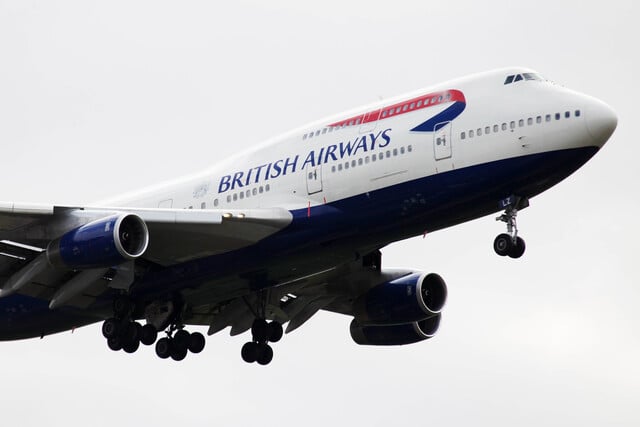 BA says farewell to the 'Queen of the Skies'
In an announcement heavy on hand-wringing, the airline highlighted the Airbus A350 and Boeing 787 aircraft recently added to its fleet, which it said were "around 25 per cent more fuel-efficient than the 747." Other than noting its larger passenger capacity, British Airways did not comment on the fate of its other heavyweight, the Airbus A380 two-deck aircraft.
The first BOAC (British Overseas Airways Corporation) 747 flight took place on 14 July 1971, and the first British Airways 747-400 flew in July 1989. Thirty-one years later the axe is swinging.
The company had decorated four of its 747s in liveries from yesteryear, including the BOAC brand to celebrate its centenary a year ago.
Sadly, the interiors and service continued to be very much from this century; while British Airways claimed to have refurbished the cabins of some of the aircraft, this hack's enduring memory will be of bits of trim dropping off during an impressively hard landing.
Although British Airways will no longer be flying the 747, it will linger on a little longer at some airlines, such as Lufthansa. Others, including United, have already sent their jumbos out to pasture.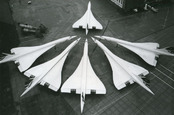 Take-off crash 'n' burn didn't kill the Concorde, it was just too bloody expensive to maintain
READ MORE
As for British Airways' other long-haul, four-engined aircraft, the Airbus A380, hope remains that flights might resume for the double-decked monster. British Airways pilots have reported that simulator training for the aircraft has continued, even as the airline prepares to swing the jobs axe. Airbus itself has already pulled the plug on the A380, with production due to end shortly.
British Airways has a rich history of killing off beloved aircraft. Concorde was retired in 2003 as passenger numbers fell and maintenance costs increased, although it did not contribute to the democratisation of air travel in quite the same way as the 747.
So, a proposed farewell then to the British Airways 747-400. No flowers. ®