This article is more than 1 year old
Southern Water to splash £50m on IT services to purify systems of planning, governance and internal controls
We'll raise a glass of the good stuff to that
Brit utility firm Southern Water is tendering for a bunch of IT services that fall roughly into the bucket of application lifecycle management in contracts that could be worth up to £50m.
The company, which provides water services across southern England from Hampshire to Kent, is looking for a pool of pre-qualified service providers capable of helping to build, operate, and transfer applications features as well as turnkey services.
The procurement is divided into five lots: digital services such as application lifecycle management development; consulting, software development, internet and support; management of assets and geographic information systems; operational technology and telemetry services; and enterprise information management.
Southern Water's main business applications are run using Oracle and SAP. In October 2019, MTI Technology, a Brit IT services biz, won a £15m contract with the firm to provide professional and managed services for data centre modernisation, data protection and security in what was described as a digital transformation. It was set to involve converged infrastructure in a data centre which would use a dual-fibre network, and host Windows Server and Linux environments. It was also to host business applications, including SAP, Microsoft Exchange and Oracle databases.
The utility biz, which provides water to 2.6 million customers and wastewater services to more than 4.7 million homes, has a long-running relationship with IT services and outsourcing firm Capita which it extended for five years in 2018 in a deal worth £30m.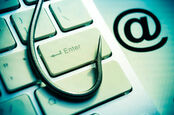 Southern Water not such a phisherman's phriend, hauls itself offline to tackle email lure
READ MORE
In February, £878m-turnover Southern Water became the victim of a phishing attack which resulted in the shutdown of some company systems. An insider told The Register that networks including the system responsible for Supervision, Control, and Data Acquisition (SCADA) were hit. An employee had inadvertently opened an attachment in an email purporting to be from the company's CEO with a subject of "Coronavirus", according to the anonymous source.
It is not only in IT security and applications where Southern Water may want to improve. In June 2019, the company was hit by £126m in penalties from the industry regulator Ofwat for breaching its statutory duties on sewage treatment, including the "deliberate misreporting" of data, and the dumping of untreated effluent into beaches, rivers and streams.
The fine illustrates the broader management challenges any IT transformation will be required to support. Ofwat said: "We have... concluded that [Southern Water] has failed: to have adequate systems of planning, governance and internal controls in place to be able to manage its wastewater treatment works [and] to accurately report information about the performance of these works." ®