This article is more than 1 year old
Did you see that ludicrous display last night? Bork pays a visit to London's Silicon Roundabout
Ramen, katsu curry and a side of finest BSOD
Bork!Bork!Bork! Amid the table football, beanbags and overpriced coffee, London's silicon roundabout also plays host to that most modern of afflictions: the BSOD bork.
Spotted off the Old Street roundabout by Register reader Sam Dickinson, the digital signage on display in this branch of Wagamama is somewhat at odds with the high-tech pretensions surrounding it.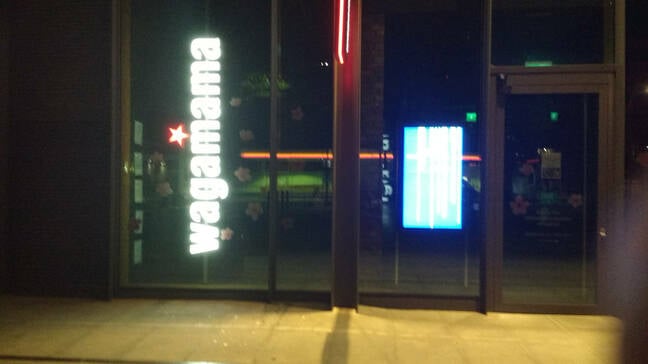 Click to enlarge
Or perhaps it is more à la mode than the silicon dreamers working around it would care to admit.
Taken in June, before UK Chancellor Rishi Sunak's snort-inducing phrase "Eat Out to Help Out" became a thing, this Wagamama is sadly bereft of customers but still has plenty of bork on show.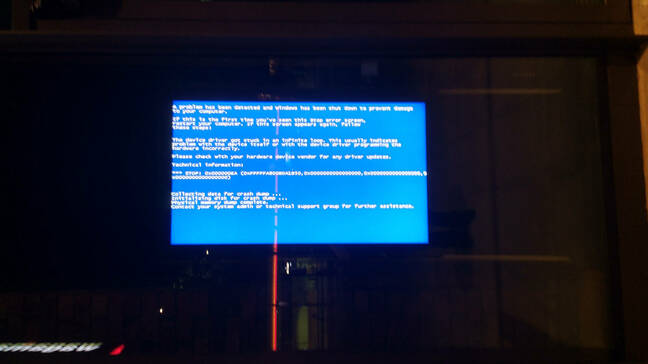 Close up (and rotated) encounters of the Bork kind
The error is an interesting one – a device driver stuck in an infinite loop: much like diners trying to work out why there is so much Asahi on the bill and who ordered that extra duck gyoza. Luckily for those suffering the after-effects of a delicious but spicy chilli steak ramen, all the dumps appear to have completed successfully.
The BSOD is also quick to point the finger at the device or the driver programming the hardware. Oddly, it shies away from mentioning that maybe, just maybe, the host operating system should demonstrate greater resilience than a katsu curry flung at a wall.
Two screens were afflicted, according to our reader, who noted the displays had been positioned more than two metres apart, should the curse of bork prove to be infectious. "It looks great at night," he added, as the soft blue glow of a twin BSOD bathed London's tech hub.
A glimpse, no doubt, into the future of more than one thrusting young tech startups drawn to the vicinity. ®