This article is more than 1 year old
India drops the bar on e-commerce seller's listings: You want to sell it? Tell us where it came from from then
Inform people in case they go Chinese and ignore self-sufficiency drive
India's Department of Consumer Affairs has detailed new rules for e-commerce operators, including a requirement to reveal a product's place of origin.
The requirement was floated in late June and linked to India's current self-sufficiency drive and the ongoing border dispute with China. A new draft [PDF] of the regulations published late last week requires e-commerce operators to publish "all relevant details about the goods and services offered for sale by the seller including country of origin which are necessary for enabling the consumer to make an informed decision at the pre-purchase stage."
The rules also require sites to list the names and details of importers, plus details of third-party sellers using the e-commerce marketplace's involved.
With India having banned 59 Chinese apps, and with its citizens actively boycotting goods and services from the Middle Kingdom, revealing country of origin and importers' names has the potential to fuel further consumer activism.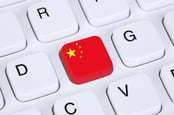 India bans 59 apps it says have privacy, national security problems. In a massive coincidence, they're all Chinese
READ MORE
Amazon's Indian outpost has already started posting place-of-origin information, even though the new rules are yet to be gazetted.
Also in the new rules is a requirement to offer "guarantees related to the authenticity or genuineness of the imported products".
Another rule states: "No inventory e-commerce entity shall falsely represent itself as a consumer and post reviews about goods and services or misrepresent the quality or the features of any goods or services." There's also a raft of requirements to publish information on who to contact to raise and settle grievances, either by email, fax, or landline and mobile telephone calls.
The new rules cover both individual e-tailers and marketplaces. ®