Uncle Sam adds fresh group of 11 Chinese firms to Entity List over human rights abuses
Two tech suppliers on list, just a week after America 'restricted' visas for Huawei and pals' foreign staffers
---
The US Department of Commerce has sanctioned an additional 11 Chinese firms, including a major Apple supplier, over allegations that the companies are complicit in human rights violations in China's Xinjiang province.
The department alleged that Nanchang O-Film Tech was among nine of the firms making use of forced labour* involving Xinjiang's downtrodden Uyghur ethnic group. The other businesses also included Hefei Bitland Information Technology, a supplier to Lenovo [PDF] and HP.
The news comes less than a week after the administration said it planned to "restrict" the US visas of foreigners working for Huawei and certain other Chinese technology companies – also seemingly over the Middle Kingdom's human rights abuses.
The 11 firms join Huawei, along with its 70 subsidiaries, which have been sitting on the Entity list since 15 May last year.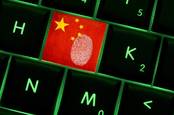 US restricts visas for folks working at Huawei and other Chinese tech makers – seemingly over China's human-rights abuses
READ MORE
By placing O-Film on the Entity List, the commerce department has made it illegal for American companies to sell or license technology to the firm without first obtaining permission.
The newest additions take place against a backdrop of worsening tension between the US and Middle Kingdom which has included trade tariffs and threats of tariffs, legal battles over allegedly infringing Chinese hardware designs, and accusations of spying lobbed at China network giant Huawei. Just last week, it was announced that US visas of foreigners working for Huawei and certain other Chinese technology companies would be restricted.
Like last week, however, the ostensible reason is the horrific treatment meted out to the Uyghurs, a Turkic ethnic group that primarily inhabit the northwest Xinjiang region of China.
O-Film is a supplier of cameras, fingerprint sensors, and touchscreens. The firm appears in the 2019 edition of Apple's top 200 suppliers [PDF] though it's not exactly clear what proportion of the firm's supply chain it comprises.
According to O-Film's official website, Apple CEO Tim Cook visited the firm's offices in 2017, where he inspected the production of the front-facing cameras incorporated in the iPhone 8 and iPhone X. The Register has asked Apple for comment.
This is likely to be of huge embarrassment to Apple, which has sought to tout the ethical credentials of its supply chain in recent years, announcing today that it would become carbon-neutral by 2023. It has also endeavoured to weed out the presence of so-called "conflict minerals" from its products.
Moreover, Cupertino appears to be doubling down on the use of Chinese companies in its supply chain. The Nikkei Asian Review has reported that Apple was encouraging the creation of a new manufacturer to rival longtime partner Foxconn.
According to Nikkei, Apple advised AirPods assembler Luxshare-ICT to invest in Catcher Technology, a provider of metal casings. This would provide the groundwork for the firm to pivot into smartphone production, and thus take a slice out of Foxconn's revenue. ®
* Nine of the 11, including Nanchang and Hefei Botland, were accused of using forced labour. However, two firms that are subsidiaries of Chinese coronavirus testmaker BGI were accused by the US of being involved with "conducting genetic analyses used to further the repression of Uyghurs and other Muslim minorities". According to Axios, BGI supplies millions of coronavirus tests "around the world — including in the US, where its tests have received FDA approval".