Predictably grim Q2 for mobe sales, but iPhone SE proves pretty moreish as gateway drug for Android defectors
Samsung suffered least as pandemic battered US market
The US smartphone market took a battering in the second quarter of 2020 as the coronavirus disrupted all facets of American life and prompted states to shut down their economies.
Overall, retailer sell-through dropped 25 per cent, according to new analysis from Counterpoint Research, with devices on pre-paid plans the most affected.
Some vendors were hit harder than others. Sales of Motorola and OnePlus devices through brick-and-mortar retail channels plunged by 62 and 60 per cent respectively when compared to the same quarter in 2019.
Alcatel, on the other hand, was relatively unaffected, with a drop of just 11 per cent. Counterpoint attributed this to the firm's popularity in the Lifeline Assistance (or "Obamaphone") programme, which offers subsidised cell phones to low-income households.
Samsung's in-person sales proved most buoyant, dropping just 10 per cent. Apple's dropped 23 per cent, although overall its volumes were up, bolstered by the launch of the iPhone SE 2020 and the ongoing resilience of its online channels.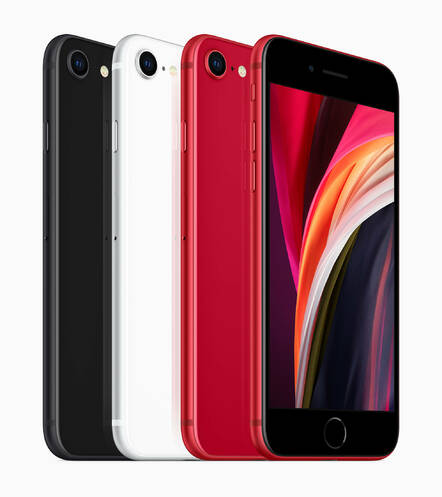 iPhone SE 2020... 'iPhone 11 in the body of an iPhone 8'
The iPhone SE 2020 is Cupertino's cheapest phone. Put simply, it's an iPhone 11 in the body of an iPhone 8. Priced at $399, it's well positioned to challenge Android makers in the same sphere like OPPO, Nokia, and Samsung's mid-tier devices.
As a "gateway drug" to the iOS ecosystem, the iPhone SE 2020 is surprisingly effective, with 26 per cent of buyers former Android users, according to Counterpoint North America research director Jeff Fieldhack. The device has also coaxed users of older iDevices – like the iPhone 6S and earlier – to upgrade. Counterpoint Research said 30 per cent of buyers came from that demographic.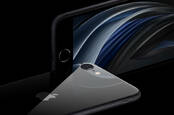 SE's baaaack: Apple flings out iPhone SE 2020, priced at £419
READ MORE
Other estimates put it higher. According to Consumer Intelligence Research Partners (CIRP) [PDF], 73 per cent of iPhone SE 2020 buyers were upgrading from a device older than three years. Meanwhile, Android switchers were just 9 per cent.
CIRP estimated that the iPhone SE 2020 accounted for 19 per cent of Apple's mobile sales during the second quarter, which is significant given that it was released one-third of the way through the quarter.
Of course, you've got to take this with a grain of salt. The survey is based on a sample of 500 people, whereas Counterpoint focuses more on aggregate figures from retail channels. In short: they're completely different methodologies.
But whichever way you look at it, the iPhone SE 2020 has breathed life into Apple's lineup, making iOS more attainable than ever. ®