This article is more than 1 year old
After banning Chinese comms bogeyman, UK asks: Huawei in this mess? It was a failure of capitalism, MPs told
Commons tech committee does some soul-searching as costs mount
Excising Huawei from the UK's 5G networks promises to be an expensive task that has ramifications for the nationwide rollout of 5G.
Following the ban of the firm's gear in the nation's 5G deployment, the government is doing some soul-searching to find out how it became so dependent on one particular vendor.
One cause, MPs were told at a meeting of the House of Commons' Science and Technology Committee, was a "failure of capitalism".
"Free markets essentially failed the US, Canada, and the UK in creating this gap," said Amy Karam, fellow at the Canadian Global Affairs Institute.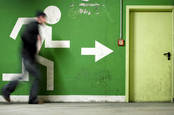 UK smacks Huawei with banhammer: Buying firm's 5G gear illegal from year's end, mobile networks ordered to rip out all next-gen kit by 2027
READ MORE
"Creating Radio Access Network (RAN) equipment is not very lucrative. So when you look back and ask why the US doesn't have this, it's because its network providers – Cisco was the giant over the last – didn't invest. They were beholden to shareholders, Wall Street," she added.
Karam also fingered individual governments that failed to save their own domestic competitors from bankruptcy. "Canada could have had Nortel with a $2bn-$4bn bailout and chose not to," she said.
Nortel was a giant of the Canadian tech scene, providing fixed-line and wireless infrastructure. In 2009, it filed for bankruptcy protection following years of losses in the aftermath of the dot-com bubble and an accounting scandal. The remnants of the company were promptly snapped up by international competitors, including Alcatel-Lucent (now Nokia), Ericsson, Avaya, and Apple.
Closer to home, there's also the sorry case of Marconi Communications, which was largely acquired by Ericsson after the dot-com bust. The remainder now exists as Telent, which mostly provides network installation services for the transportation and government sectors.
Arguing in favour of a government-led industrial policy, Karam said: "We let free markets decide [to create RAN kit], and they decided it wasn't lucrative."
She added: "This economic security is now impacting our national security concerns, so we have to shift that mindset from 'free markets' into 'how do we help national security with economic policies'."
This wouldn't be without precedent, Karam argued, saying that Huawei's success comes from its alleged support from the Beijing government. This is something that Huawei has steadfastly denied, insisting that it's a privately owned company that operates independently from the government.
"We need to figure out how we foster that mass competitive advantage across a lot of vendors," she said.
But what does that look like in practice? Karam dismissed the idea of creating a new RAN vendor in the short-to-medium term, but noted that the problem could be "leapfrogged" with software-based solutions like OpenRAN technology.
"You also have to mandate this solution be operated by vendors and operators alike," she said. "It's really important for everyone to be onboard." ®