Only surprise for OnePlus fans with firm's latest tilt at the mid-market is a sub-€400 price tag
Heavily leaked Nord is a smartphone, not an incontinent Scandinavian
Apple's foray into the smartphone market middle ground presents a major threat to phone makers like OnePlus, which yesterday countered with its own sub-€400 effort: the OnePlus Nord.
On paper, the phone's a lot more compelling than Apple's iPhone SE 2020, with a clear edge in several key areas like optics, networking and charging.
Powering the device is a Qualcomm Snapdragon 765G processor. This comes with 8GB of RAM as default, although there's an option to boost that to 12GB (which is almost certainly overkill, considering the middling processor at the heart of things). You also get a choice of 128GB and 256GB internal storage.
The screen is a 6.44-inch OLED that, surprisingly, offers a fast 90Hz refresh rate. In practice, this means that animations, scrolling and games will appear smoother.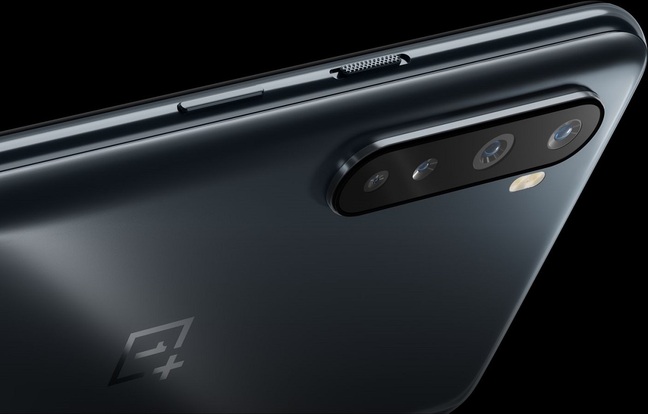 Oh, and there's 5G. The OnePlus Nord supports sub-6GHz networks – which isn't much of a problem, given the overall rarity of mmWave networks. The iPhone SE, on the other hand, maxes out at LTE.
Under the hood, there's a 4,115mAh battery, which supports 30W fast charging. The device runs Android 10 customised with OnePlus's Oxygen OS.
On the camera front, there's (surprise, surprise) a 48MP primary sensor. While there's no telephoto lens accompanying it, you do get depth, macro, and ultra-wide lenses. Meanwhile, the front-facing camera is a 32MP affair, and comes with an 8MP ultra-wide secondary lens.
The full specs are here.
The OnePlus Nord is priced quite aggressively at £379/€399. Though it's doubtful it would tear anyone away from iOS, it might manage to capture market share from the likes of Xiaomi, Nokia, and Motorola, who are particularly strong in the mid-tier segment.
For context, this is OnePlus's first mid-range phone since 2015's OnePlus X, which received somewhat lukewarm reviews.
The OnePlus Nord might actually be the most heavily leaked smartphone release in recent history. Yesterday OnePlus made a tacit nod to the fact that the only real surprise is the price. With that in mind, you could be forgiven for wondering why the Chinese phone maker actually bothered doing a launch event – not least because they opted to do it in ultra-gimmicky augmented reality.
But it shows that OnePlus is, once again, interested in the competitive mean of the market. But the question remains whether OnePlus can succeed here without cannibalising its bread-and-butter "not-quite-flagship" phones, or falling to its well-entrenched competition.
Commenting on the launch, Ben Wood, chief of Research at CCS Insight, said: "The OnePlus Nord sees the company returning to its roots of offering a great product at a great price. However, it arrives at a time of intense competition in the mid-tier segment.
"There is little doubt the specifications of the OnePlus Nord are attractive and at €399 (£379) it is cheaper than many people expected. However, it arrives at a time when rivals such as Motorola, RealMe and TCL have all announced mid-range 5G smartphones using the same Qualcomm 765G chipset with prices as low as £349. OnePlus will be hoping its slick marketing, brand and loyal base of fans helps it standout from the crowd."
The device will be available to buy from 4 August, although pre-orders are open now. ®