Updated Garmin's Connect service has been down for more than seven hours today to the frustration of fitness enthusiasts keen to upload running times or synchronise with other services such as Strava. So, too, is the company's web shop and support forums.
Users have expressed obvious concern that such an extended outage is indicative of a problem beyond maintenance, worrying perhaps about their personal data stored there, and for sure the company's communication has been poor.
Garmin Connect lets owners of Garmin devices such as fitness trackers and smart watches upload their activity, enabling analysis of activity, achievements, and optionally sharing with friends. It can be linked with other services like Strava so data uploaded to Garmin Connect also appears there.
That presumes the site is up and running, which has not been the case since early this morning. As of this afternoon, the site seems functional until one attempts to sign in, where visitors will be greeted by an eternally spinning cog. Elsewhere, the company's digital storefront says it is down for "maintenance".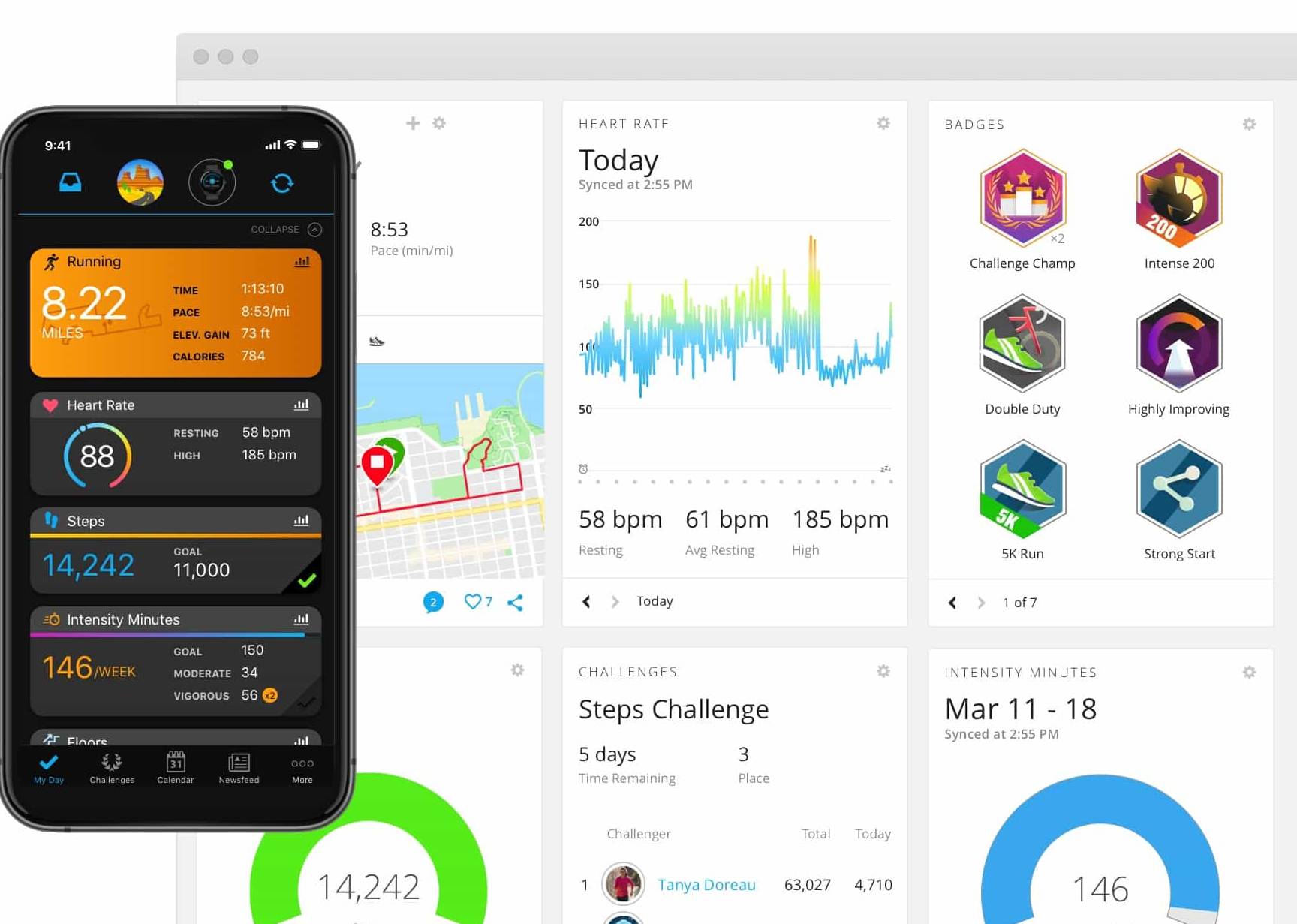 The sort of data Garmin Connect collates
Radio silence from Garmin
Initially the Garmin social media accounts were for the most part silent on the matter. "@GarminFitness @Garmin @GarminUK Garmin Connect has now been down for over 6 hours. Your forums are returning a runtime error and are down. Not one of these three accounts has even mentioned this," said one customer.
Garmin India did pop up to say: "Our servers are currently down for maintenance & it may limit the performances of Garmin Connect Mobile & Website, and Garmin Express."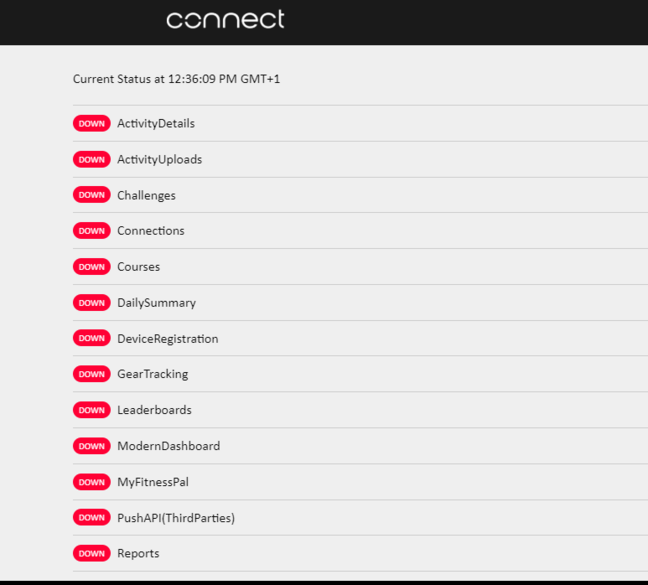 Services down across the board
Just after 13:30 UK time, however, the official Garmin account woke from its (perhaps USA) slumber to say:
"We are currently experiencing an outage that affects Garmin Connect, and as a result, the Garmin Connect website and mobile app are down at this time. This outage also affects our call centers, and we are currently unable to receive any calls, emails or online chats."
The word "maintenance" was not mentioned this time, lending support to the idea that this is a serious outage, whether caused by malice or otherwise.
A customer was quick to comment that "the fact that this makes my watch not talk to my phone makes me upset". The phone is working, the watch is working, both are nearby, but data has to go to the internet and back for the two to communicate. It is an IoT issue, which nobody notices while connectivity is good.
"What's going on @Garmin. Something don't feel right. You can't get us to buy watches and make it part of our daily lives and one day just to AWOL," complained another.
Strava has pointed users at a support note explaining how to upload a file in .FIT format directly, though this is a tedious process compared to wireless synchronisation.
We have asked Garmin for more information. ®
Updated to add
It is suspected that Garmin has been hit by the WastedLocker ransomware, ZDNet reports citing the manufacturer's staff on Twitter and an article from Taiwan that Garmin's production line will be shut for two days due to a computer virus.