This article is more than 1 year old
HPE opens 5G kit-testing lab where vendors can play with the toys, see what works best
Tech emphasises interoperability, but here firms will find out if it's ready for the prime time
Hewlett Packard Enterprise (HPE) has cut the ribbon on a new lab that will allow cellular vendors to test interoperable networking kit.
The outift's 5G Lab, located in the Colorado city of Fort Collins, is designed to allow operators to mix and match networking kit in order to determine whether a particular combination works well together.
HPE has already signed up several hardware and software vendors – including Nokia, Intel, Red Hat and MetaSwitch – all of which contributed technology and expertise to the firm's 5G Lab. Access is also available to operators that have joined HPE's Partner Ready Program.
Separately, interested operators will be able to road-test HPE's kit. The firm offers several products in this space, including a cloud-native core network stack on a "pay-as-you-use model," as well as infrastructure to power mobile-based edge computing. The latter will become more relevant as 5G stand-alone (SA) starts to overtake existing 5G non-standalone (NSA) networks, which are built on top of 4G radios.
NSA 5G, as the name suggests, is the standard for 5G new radio entirely built upon the existing 4G network, providing initial benefits of 5G such as speeds and latency. Moving to SA, the standalone tech, aka "full-fat 5G", presents advantages long touted as the killer apps for 5G, including the ability to cheaply and quickly deploy 5G networks, achieve lower latencies and the possibility of fully exploiting millimetre-wave spectrum. It has a cloud-native 5G Core and a simplified RAN.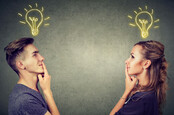 American tech goliaths decide innovation is the answer to Chinese 5G dominance, not bans, national security theater
READ MORE
Given the ongoing Huawei saga, this 5G Lab is pertinent. There's an ongoing push from both operators and governments for supply-chain diversification. The banning of Huawei in much of the West has, shall we say, encouraged networks to not put all their eggs in one basket.
"Governments and telecoms operators around the world are looking to open 5G technologies as an opportunity to move away from a number of vendors which have raised fundamental concerns around security, resilience and market diversification," said Phil Mottram, vice president and general manager of Communications and Media Solutions at HPE, in a statement.
"However, despite multiple successful deployments, doubts still persist about the ability of open 5G technologies to truly replace the old way of building networks. With the launch of the HPE 5G Lab, telcos, solution vendors and national stakeholders can test innovative new solutions with confidence and ensure that they are ready for mass adoption." ®