This article is more than 1 year old
UK surveillance laws tightened up as most spying demands to be subject to warrants
Retired judges now to take greater part in overseeing council snoopers
A very rare thing has happened to British state spying laws: they have been tightened up after parts of the so-called Snoopers' Charter were formally commenced into law.
Newly commenced sections of the Investigatory Powers Act, better known as the Snoopers' Charter, will slightly restrict the ability of local councils and other such undesirables to spy on you and your digital doings.
Specifically, the Investigatory Powers Act 2016 (Commencement No.12) Regulations 2020, nodded through by Parliament on Monday, means anyone trying to spy on your communications data must now get the permission of your telco or postal service - or convince a judicial commissioner to sign off a warrant forcing disclosure.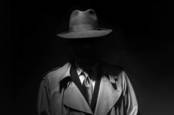 UK spy auditor gives state snoops a big pat on the back for job well done – except MI5
READ MORE
Tech lawyer Neil Brown of decoded.legal told The Register that the laws "cut away some of the powers which up until today can be used to obtain communications data". He added: "I think this is a good thing and this represents a lessening of the scope of the powers which are available."
Section 12 and Schedule 2 of the Snoopers' Charter are now in force. Section 12(2)(b) contains the key wording, which says that any "general information power" that "does not involve a court order or other judicial authorisation or warrant and is not a regulatory power or a relevant postal power... is to be read as not enabling the public authority to secure such a disclosure."
In other words, as section 12(5)(a)(i) puts it, any surveillance power granted to the public sector under any law other than the Snoopers' Charter itself or the Regulation of Investigatory Powers Act 2000 (RIPA) now can't be exercised unless your telco or Royal Mail (or parcel courier, for that matter) can be persuaded to hand over access to your communications.
"You can still use a regulatory power but only if you couldn't do it under the IPA 2016," explained Brown, referring to what wannabe snoops can and can't do under the new rules.
I always feel like... somebody's watching me
Abuse of surveillance powers by councils in particular has long been a feature, not a bug, of UK domestic spying laws. Back in 2008, Bury Council was given a £100,000 slap on the wrist after abusing RIPA powers to covertly surveil a bin lorry crew who picked up the wrong rubbish.
However, it appears that the tightening of the law explicitly excludes RIPA 2000 powers, of which a concerning number remain on the statute book.
Statutory auditor IPCO, the Investigatory Powers Commissioner's Office, did not respond to a request for comment. In addition to issuing annual reports into the use of spying powers by state agencies, IPCO also counts a number of retired judges in its ranks as judicial commissioners.
These commissioners issue, and occasionally deny, spying warrants under the double-lock procedure. Its most recent annual report concluded that all was well in state surveillance land despite hundreds of journalists, MPs, lawyers and doctors being targeted by the public sector for covert surveillance.
The judicial commissioner role is being migrated to the Office for Communications Data Authorisations. ®