This article is more than 1 year old
It's a Meow-nixed system, I know this: Purr-fect storm of 3,000+ insecure databases – and a data-wiping bot
ProtoVPN IP range fingrered as source of destructive attacks
Poorly secured databases are being wiped and vandalized by the thousands in a seemingly automated attack.
Bob Diachenko, head of research at Comparitech and who spotted the digital destruction, said that, as of today, more than 3,000 insecure database instances have been overwritten to some degree with random text, rendering them useless to applications. The nuked databases were left facing the internet by their administrators so that anyone can read and write them, access that malicious software dubbed the Meow bot took advantage of to wreck the information silos.
The bot was uncovered last week when Comparitech noticed someone had scribbled over a cloud-hosted database belonging to a VPN provider called UFO VPN. If the name is familiar, it's because it is the provider that claimed it didn't keep logs on its users' activities even though it was in reality keeping tabs on its subscribers and left all the records on a public-facing system for all to see.
UFO VPN took down that poorly secured Elasticsearch database only for it to reappear at another IP address, and still left open. Crucially, Diachenko noticed the silo was then wiped by a miscreant, who replaced databases with random strings and the word "meow" appended.
Soon after, other unsecured cloud databases were discovered catastrophically cleared in a similar manner. There appeared to be no other malicious activity, such as the installation of malware, just straight up wiping. It was not particularly difficult to come up with a name for the operation, and the "Meow" bot was born.
Over the past few days, the software went on a rampage across the internet. It was discovered that in addition to ElasticSearch, the bot can target Redis, Cassandra, and MongoDB instances. In each case, the targets were databases that had been left exposed without any password or authentication protection.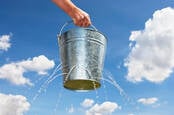 Seven 'no log' VPN providers accused of leaking – yup, you guessed it – 1.2TB of user logs onto the internet
READ MORE
"We are dealing with an automated script here which targets noSQL databases, such MongoDB and Elasticsearch. From the logs in MongoDB, we can see it drops databases first then creates new ones with $randomstring-meow," Diachenko told The Register. "We were able to confirm that the attacker's IPs were coming from ProtoVPN IP range."
The attack is spreading extraordinarily fast, already racking up thousands of machines by mid-day Friday. While some estimates had the total number of victims as high as 6,000, Diachenko estimates the actual number to be around half that right now.
"It spreads faster than any of the previously reported bot attacks, more than 500 Elasticsearch clusters per day as per Shodan reports," he said. "As of now there are 1,779 'meow'd' Elasticsearch clusters and 701 MongoDB instances."
Note, that estimate was sent to us at approximately 1100 PT on July 24, and it will be substantially higher by the time you read this article.
The attack once again underscores the importance of properly securing network-connected databases, and carefully checking access policies to limit writes and reads as necessary. ®