This article is more than 1 year old
SAP takes a punch to its software licensing revenue but Ellison's promise of customer exodus to Oracle seemingly fails to materialise
Nothing to say, Larry? Makes a change
SAP took a gut-punch in the form of an 18 per cent dive in software licensing revenue to €0.77bn for its Q2 ended June 30, but it also chalked up a 20 per cent jump in contractually committed cloud revenue to €6.65bn.
In line with predictions, it also recorded a marginal increase in overall revenues. During a conference call with investment analysts, CEO Christian Klein reassured investors that SAP added 500 new customers to its S/4HANA ERP system in Q2, with nearly 40 per cent of them new to SAP. It had seen some competitive wins, such as French retail giant Carrefour, which also subscribed to a set of cloud solutions, he claimed.
It wasn't supposed to be like this, according to Oracle supremo Larry Ellison. In March he said Big Red was working with more than 10 of SAP's largest customers and planned to announce divisions within those firms running Oracle Fusion applications this summer.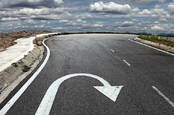 Are U sure it's all going a bit V-shaped, SAP? ERP giant goes own way, seems optimistic about third quarter bounce
READ MORE
Observers might think the German software giant was hiding defectors in its number, but Ellison appears to have gone quiet on the issue. In Oracle's Q4 earnings call, he seemed to have completely forgotten about the supposed exodus of SAP customers.
Just last night, the firm announced its intention to float data analytics subsidiary Qualtrics , in the hopes its $8bn acquisition is now worth more than SAP paid. The firm has not confirmed the timing of the IPO but said it intended to hang onto a majority stake in the firm.
Elsewhere, SAP said cloud revenue was hit by lower pay-as-you-go transactional revenues as a result of the COVID-19 crisis: it grew 21 per cent year-over-year to €2.04bn. Meanwhile, software licences revenue was down 18 per cent year-over-year to €0.77bn. The firm explained that "a significant amount of new business was postponed" as the impact of the COVID-19 crisis "intensified towards the end of the first quarter".
CFO Luka Mucic said: "We were quick to initiate prudent measures, such as the slowing of hiring and reduction in discretionary spending to ensure our financial flexibility."
All that working from home also cushioned the bottom line. "We are also benefiting from natural savings, like lower travel expenses, lower facility related costs and virtual, rather than physical, events."
But SAP may have to wait another quarter to see dramatic improvement. In April, it said that deals put back from Q1 could not come back until the third quarter.
Mucic said this week: "There is certainly some light at the end of the tunnel here, but clearly in Q2, the perfect storm was hitting us." ®