This article is more than 1 year old
MI6 tried to intervene in independent court by stopping judge seeing legal papers – but they said sorry, so it's OK
Just another day for the Investigatory Powers Tribunal
The UK's Secret Intelligence Service, aka MI6, has been accused of trying to tamper with a court that is supposed to oversee and regulate it after an extraordinary tale emerged yesterday.
Two spies from the secretive agency attempted to prevent Lord Justice Rabinder Singh, president of the Investigatory Powers Tribunal (IPT), from reading a secret investigation report from spy agency auditor the Investigatory Powers Commissioner's Office (IPCO).
The revelations came during a hearing in an ongoing case before the tribunal yesterday, over exactly what crimes MI6 informants are allowed to commit before the state investigates and punishes those crimes. Last year an IPT case established that spies and informants can break the law with impunity.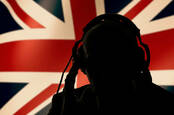 It's cool for Brit snoops to break the law, says secretive spy court. Just hold on while we pull off some legal jujitsu to let MI5 off the hook...
READ MORE
A classified report from IPCO was included in a bundle of court papers intended to be read by Lord Justice Singh in early 2019. MI6 decided it wanted to stop Singh from reading the report, which contained material critical of the agency.
Two spies phoned the IPT to demand that the report was kept away from the judge's eyes. IPT secretary Susan Cobb wrote back to say: "It was inappropriate for your staff to seek to intervene in ongoing legal proceedings in the way that they sought to do," the Daily Mail and BBC reported.
When this was revealed in court yesterday, Lord Justice Singh told the room: "The tribunal's secretary acted entirely appropriately in responding the way she did and by drawing these matters to my attention. This tribunal is, in substance, a court which is completely independent of the Government, the intelligence agencies and everybody else. In March 2019, it was recognised that the direct communication was inappropriate."
Maya Foa, director of human rights pressure group Reprieve, which brought the case being heard, said: "Britain's security services play a crucial role in keeping this country safe, but they do not get to decide what evidence a court should see. MI6 was right to apologise."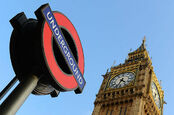 UK surveillance laws tightened up as most spying demands to be subject to warrants
READ MORE
Ilia Siatitsa, a legal officer with Privacy International, added: "Such an interference with judicial proceedings has absolutely no place in any mature democracy. In another PI case before the same tribunal in 2017, it was revealed that GCHQ had also made advances of similar nature to the Commissioner. It is troubling the [spy] agencies have not yet learned these basic principles."
The tribunal was said to have taken the apology at face value and taken no further action to investigate why the spies felt confident enough to pressure the tribunal. It is unclear, however, why MI6 felt threatened in the first place.
The IPT is seen by critics as a fig leaf that allows the Home and Foreign Offices to claim that spy agencies' activities are regulated by law. Only barristers vetted by the government are allowed to present cases before it; most evidence shown to the tribunal is not shared with complainants, and large parts of legal hearings before the IPT take place in secret with complainants (and the press) excluded from the courtroom.
As a result, the IPT mainly rules in favour of the spy agencies, with rulings against them being so rare as to generate intense news coverage whenever they occur. ®