This article is more than 1 year old
Chinese ambassador to UK threatens to withdraw Huawei, £3bn investment if comms giant banned from building 5G
Surprise pledge catches company on the hop: 'We have announced no change to our strategy'
China's ambassador to Britain has threatened to withdraw Huawei and several billions in investment following the government's decision to ban the manufacturer's products from 5G mobile networks.
An op-ed attributed to Liu Xiaoming and published in the South China Morning Post this morning said: "In 2018, the company announced a further investment plan of £3bn in the next five years, which is a positive vote for growth in Britain. Unfortunately, this will now be subject to uncertainties in light of the British government's recent decision."
That decision amounts to a total rip 'n' replace of Huawei equipment from Britain's nascent 5G networks by 2027, as announced earlier this month. Following US sanctions aimed at disrupting Huawei's use of US chip design tech, Britain's National Cyber Security Centre (NCSC) declared it would not vet homegrown Chinese chips in Huawei equipment, giving the government justification for a ban on national security grounds.
"Huawei is a leader in 5G," continued Ambassador Liu. "Britain could either choose to cooperate with Huawei and gain an edge in the era of the digital economy, or refuse such cooperation and give up leadership in a 5G-dominated future."
The ambassador's rhetoric clearly points to China seeing the Huawei ban as a direct slight to his nation and thus deserving of a state-level response. Banning the Chinese firm from Britain's phone networks will cost half a billion pounds, as Culture Secretary Oliver Dowden claimed when the ban was announced a fortnight ago.
Where the £3bn sum comes from is unclear; if announced in 2018, it may be the full sum of the £2bn investment pledged by Huawei after last year's "pisspoor" grading from NCSC and the Huawei Cyber Security Evaluation Centre.
Ambassador Liu's threat of total withdrawal was not echoed by Huawei, however. A company spokesman told The Register: "We have announced no change to our strategy. We will conduct a detailed review of what the announcement means for our business here in the UK; it remains too early to speculate."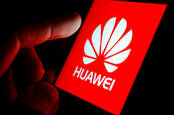 Huawei claims its alternative ecosystem to Google Mobile Services has 1.6 million devs, 73 million Euro users
READ MORE
Portions of Huawei's business in the UK are separate from mobile network equipment, including its ongoing partnership with Cambridge-based Arm for silicon chips and the design thereof.
Telcos who have spoken to El Reg generally say they're happy with their Huawei network equipment and their working relationship with the Chinese giant. The latter has vehemently denied that it acts as an extension of the Chinese state, though the Middle Kingdom's ambassadors have form for using Huawei contracts as a foreign policy tool. France in particular has earned China's ire, with its ambassador in Paris complaining of discrimination after city-level bans on Huawei network equipment.
Those telcos' views have been repeated, albeit quietly, in public; yesterday BT CTIO Howard Watson told Parliament's Defence Sub-Committee that the former state monopoly's 4G/LTE network "runs off that existing 4G core" supplied by the Chinese firm. He added: "Likewise, because of the existing underlying supply of the 4G equipment, most of our 5G so far is with Huawei, although we also have Nokia."
The South China Morning Post is a reliable bastion of Chinese Communist Party propaganda intended for consumption by Western audiences, having been bought by Chinese eBay-a-like biz Alibaba five years ago. Despite its nominally Hong Kong roots, today the newspaper largely trumpets whatever China's Foreign Office wants the world to think about China.
The Huawei saga is set to drag on: the UK ban needs to pass through Parliament, which may or may not reveal the allegiances of MPs and peers in the House of Lords when the ban bill is debated and voted upon. ®