This article is more than 1 year old
Huawei claims its alternative ecosystem to Google Mobile Services has 1.6 million devs, 73 million Euro users
Could it be? Something approaching, dare we say, viability?
Huawei has highlighted growing adoption figures for its Android software ecosystem - Huawei Mobile Services (HMS) and the Huawei AppGallery - following the imposition of US government sanctions.
At the end of H1 2020, the Chinese mobile biz said it had onboarded 1.6 million developers globally. That figure was up 76 per cent compared to a year earlier, when Huawei had around 910,000 developers building upon HMS Core and releasing their wares on the AppGallery.
Hard-pressed Huawei claimed that as of July, more than 81,000 apps aimed primarily at Western audiences used the APIs found in HMS Core, up from 55,000 in February.
There's quite a gulf between 1.6 million and 81,000. When asked about this disparity, Huawei said that many of its developers cater to the local Chinese market, where HMS and the AppGallery is strongest. Indeed, recent analyst reports show Huawei utterly dominating in its home territory, eclipsing rivals like Xiaomi and OPPO.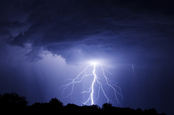 Like a Bolt from the blue, Huawei's fledgling AppGallery signs a ride-sharing platform
READ MORE
It also argued that not every bit of third-party code written with HMS Core's APIs is necessarily a proper fleshed-out app. Third-party devs can, for example, write plugins for the phone's camera software, which muddies the water further.
But how does that translate into users? Huawei claimed over 700 million people use HMS and the AppGallery. Predictably, the majority are in China. Just 73 million are located in Europe, although the firm said this figure is up 62 per cent year-on-year.
Of these 73 million, it's likely only a handful are using the Huawei AppGallery as their primary app store. Huawei's software can co-exist on devices still packing Google Mobile Services (GMS) and the ubiquitous Play Store.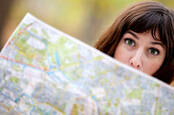 Where the hell Huawei? It should be a bit easier to tell now the AppGallery has its first proper navigation app
READ MORE
Huawei formally released the latest update to HMS Core, version 5.0, last month. This increased the number of core services – dubbed "kits" – available to developers to 44, from the 24 included in HMS Core 4.0. These services covered things like augmented-reality interactions, 8K video capture, and virtual-reality streaming. In total, more than 10,000 open APIs are available to third-party code monkeys.
The firm is also pursuing a multi-device strategy, which will see apps built upon the foundations of HMS Core to work on smartphones, tablets, and smart TVs. Expanding on this, Huawei claimed it's working on an automotive system, similar to Android Auto or Apple CarPlay, which will let punters control their devices from the infotainment display on their vehicle.
It's been over a year since Huawei found itself on the wrong end of a US government embargo, forcing it to develop an entire mobile software ecosystem from scratch almost overnight.
While these figures show it's nowhere near to dethroning the incumbent Google Play Store and Google Mobile Services, Huawei has nonetheless carved out a small share of the market. The evidence suggests it's very gradually inching towards something that looks more like viability. ®