This investor blew nearly $300,000 on Intel shares the day before 7nm disaster reveal. Yup, she's suing
Chipzilla faces potential class-action headache after stock price plunge
On Tuesday this week, five days after Intel acknowledged that its plan to produce 7nm processors had gone off the rails, a shareholder lawsuit was filed against the chip maker.
The complaint [PDF], filed in a US federal district court in San Francisco against Intel, CEO Bob Swan, and CFO George Davis, alleges that Silicon Valley stalwart and its executives made false and misleading statements about Intel's product development pipeline and violated the US Securities and Exchange Act.
The lawsuit was brought on behalf of investor Cheryl Huang, who purchased 4,700 Intel shares at around $60 a share, totaling $285,000, on July 22 and 23. She's seeking class-action status, which could open up a whole barrel of financial hurt for the chip maker.
Following Intel's latest earnings report on the afternoon of July 23, and the accompanying revelations of 7nm delays and defects, the chip maker's share value declined precipitously. Intel shares are now selling for about $48, down 20 per cent from last week, which translates to a theoretical loss of about $56,000 for the plaintiff.
The basis of the complaint is that Intel's general SEC disclosures on January 24, 2020 about operational risk failed to mention that it had identified specific 7nm production problems.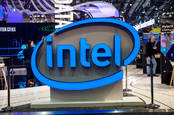 Intel's 7nm is busted, chips delayed, may have to use rival foundries to get GPUs out for US govt exascale super
READ MORE
The court filing says that Intel failed to disclose to investors that: it "had identified a defect mode in its 7-nanometer process that resulted in yield degradation"; that 7nm products would be delayed six months; that Intel was likely to turn to third-party foundries for help making those products; that it was likely to lose market share to competitors already selling 7nm chips; and that as a result, company statements about its prospects were misleading.
During Intel's conference call for investors last week, Swan said that with the identification of an unspecified 7nm production problem and that there "are no fundamental roadblocks" to produce 7nm processors. Even so, he acknowledged that the company has "invested in contingency plans to hedge against further schedule uncertainty."
"We will continue to invest in our future process technology roadmap, but we will be pragmatic and objective in deploying the process technology that delivers the most predictability and performance for our customers, whether that be on our process, external foundry process, or a combination of both," said Swan.
Swan did not name a specific external foundry but the leading contender for that contract is Taiwanese chip makers TSMC. According to reports in DigiTimes and China Times, Intel has already struck a deal with TSMC to fabricate dies using a 7nm node and beyond. A subsequent report from Wccftech claims Intel's Ponte Vecchio GPU will be made using Intel 7nm and TSMC 5nm components.
On Monday, Intel announced that its chief engineering officer Venkata "Murthy" Renduchintala will leave the company on August 3, 2020 and that his position will be eliminated in a restructuring that has company department heads within Intel's Technology, Systems Architecture and Client Group reporting directly to the CEO. ®