This article is more than 1 year old
Japan starts work on global quantum crypto network
Toshiba leads effort that aspires to run 100 quantum cryptographic devices for 10,000 users by 2024
Japan is poised to start work on global quantum key distribution service and associated infrastructure.
Toshiba today announced that Japan's Ministry of Internal Affairs and Communications has named it the lead contractor on the project and that it aims to build a wide-area network that can accommodate over 100 quantum cryptographic devices and 10,000 users around the world.
The project aims to develop four things:
Quantum Communications Link Technology that realizes high-speed, long-distance, and high-availability links in quantum cryptographic communication networks;
Trusted Node Technology that ensures the robustness and tamper resistance(Note 5) of cryptographic key management systems, and improves the confidentiality, integrity, and availability of quantum cryptographic communications;
Quantum Relay Technology that extends distances and secure cryptographic key relays on the ground;
Wide-area network construction and operation technology, which manages and controls wide-area and large-scale quantum cryptographic communication networks.
Quantum encryption sees keys encoded in the quantum state of a particle, often an entangled photon. As quantum mechanics means that if a quantum state is measured, it is changed, it is possible to know if a quantum key has been observed. That's valuable because if a key has been compromised, it is best not to use it.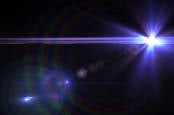 China flaunts quantum key distribution in-SPAAACE by securing videoconference
READ MORE
While the basics of quantum encryption are well understood and demonstrations of QKD between Earth and space have been conducted, multi-party key sharing and distribution is still exotic.
Whoever gets good at it quickly will enjoy both exceptional security and the chance to sell their expertise. Which may be why Japan is funding this project to the tune of $13.3m in its first year, and also why Toshiba will work with NEC, Mitsubishi and several Japanese universities on the project.
Toshiba reckons it is well-placed to lead the effort, thanks in part to a quantum tech lab it has run in Cambridge, UK, since 1991. ®