This article is more than 1 year old
Humble-bragging ServiceNow CEO tells anyone who listens: 'Our destiny is to become the defining enterprise software biz of 21st century'
Larry, stop giving Bill ideas
Bill McDermott – the former SAP CEO right now plying his trade at the top of workflow whizkid ServiceNow – has competed hard against Oracle for so long that he seems to have borrowed more than a few lines from Larry Ellison's playbook.
"We will fulfill our purpose to make the world of work, work better for people," he said yesterday as his corporation outlined its Q2 2020 financials. "We're hungry, we're humble and we're taking nothing for granted. We're on the move to our destiny to become the defining enterprise software company of the 21st century."
"The world is experiencing a seismic shift from the obsolete business process evolution to the new workflow revolution," he added in his conference call with analysts to discuss the second quarter. What the Big Mac was basically saying was that ServiceNow is riding the dynamics of the global COVID-19 virus pandemic. It is in the right place at the right time, as myriad old world vendors struggle to remain relevant.
Revenues for the three months ended 30 June [PDF] bounced 28 per cent year-on-year to $1.07bn, pretty much matching Wall Street's expectations: subscription sales were up 30 per cent to $1.016bn; professional services edged up five per cent to $55m. And ServiceNow swung into a profit of $41m versus a year-ago loss of $11m.
Deals worth $1m-plus were signed with more than 40 customers in the quarter, we were told, and more than 964 customers are now paying north of $1m in annual contracts. The renewal rate remained at 97 per cent in Q2.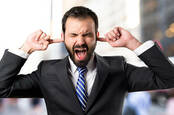 ServiceNow slammed for 'tone deaf' letter telling customers contracts can't be tweaked as COVID-19 batters businesses
READ MORE
His old employer SAP is having a relatively tough time, as are many of the born-in-the-20th-century tech guard.
McDermott said the "unprecedented environment" was "breaking physical supply chains," and "exposing weak links in value chains, illuminating how companies struggle cross-functionally to deliver the workflows that create great experiences for customers, employees and partners."
He said biz owners and management teams were concerned with "protecting revenue, improving productivity and ensuring business resiliency" in the ongoing coronvirus crisis, and ServiceNow was "on the front lines of getting companies reopened. We are helping employees get back to the workplace safely."
Back in May, ServiceNow rolled out its "safe workplace application suite and dashboard," and in-house engineers are slinging out "product innovations" every fortnight, he claimed.
Some 550 organisation have downloaded the suite, including Uber, Coca-Cola, and BankUnited, he said.
"The architecture that others have cannot innovate in two-week cycles and deploy with customers and get big companies running within – and fully deployed within two weeks," the chief exec said. "Architecturally, through various things of M&A and other things, they don't have the clean platform that we have."
Big Mac should know: he bought more than 50 organizations and splurged tens of billions of dollars on acquisitions during his decade-plus tenure at SAP.
For the six months of calendar 2020, ServiceNow reported turnover of $2.11bn, versus $1.62bn a year earlier, and income of $89m compared to the year-ago loss of $13m. The guidance for the year was raised to somewhere between $4.21bn and $4.225bn in subscription sales, from $4.167bn to 4.187bn.
Although ServiceNow's share price is right now down four per cent to $430 apiece since the publication of its Q2 financial results, its stock has risen 51 per cent this year to a market cap of $82bn.
It's no wonder that McDermott was patting himself and his colleagues on the back, even if it was done in a humble-bragging way. ®