This article is more than 1 year old
Dynabook Portégé X30L-G: So light, you might even forget about its terrible keyboard
But otherwise a capable machine for the road warrior
Review What makes a good business laptop? Historically, corporate IT buyers have had to choose between portability, versatility, and sheer power. You might get one or two, but the likelihood of finding a device smack-bang in the middle of that Venn diagram was vanishingly small.
The Dynabook Portégé X30L-G is one of those laptops that wants to have its cake and eat it. The formerly Toshiba-owned brand is standing on the oche and hoping to hit a bullseye. On paper at least, it's convincing.
First, portability. This thing is ridiculously light. Weighing just 870 grams, or 30.6 ounces for our American cousins, it's noticeably lighter than a MacBook Air. You barely feel it on your lap.
And that doesn't come at the expense of ports. The Portégé X30L-G comes with two USB-A ports, a proper built-in Ethernet port, a micro SD slot, and HDMI. There's also a USB-C port for charging – although you can use an old-school barrel charger should you wish.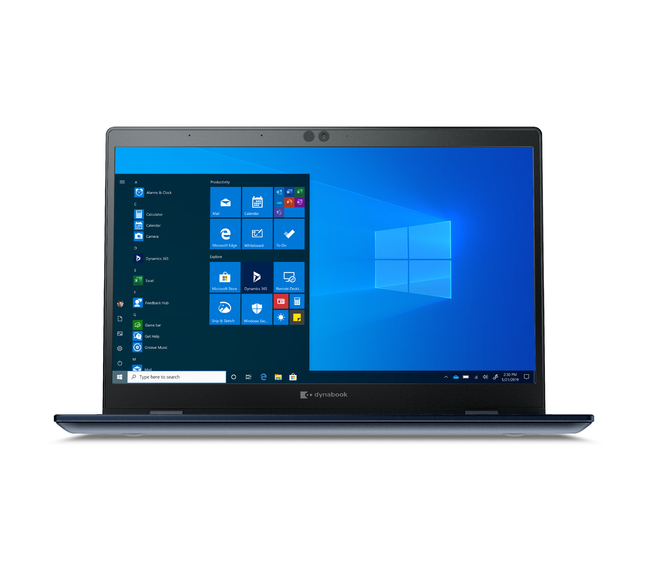 So, that's versatility chalked off. What about power? Again, this humble 13.3-inch machine put on a decent show, thanks to its hexacore Comet Lake i7-10710U processor, 512GB of fast NVMe storage, and 16GB of DDR4 RAM.
Artificial testing showed solid performance, with the Portégé scoring 823 and 3178 on the GeekBench 5 single-core and multi-score tests respectively. Meanwhile, it got a score of 1,267 on the Cinebench R20 CPU test.
In practice, this translated into nimble real-world results, with apps loading briskly and zero perceptible slowdown when multitasking. While it lacks a dedicated GPU, the stock Intel UHD integrated graphics cope well enough for day-to-day work.
Testing showed battery performance in the five to six-hour range. That's middle-of-the-road, but given the diminutive size and lightweight profile of this machine, you'd hardly expect all-day longevity.
Like I said, it's a perfectly solid machine on paper. But the Portégé is not without its share of annoyances. The biggest weakness of this machine is, without a doubt, the cramped and spongy chiclet-style keyboard.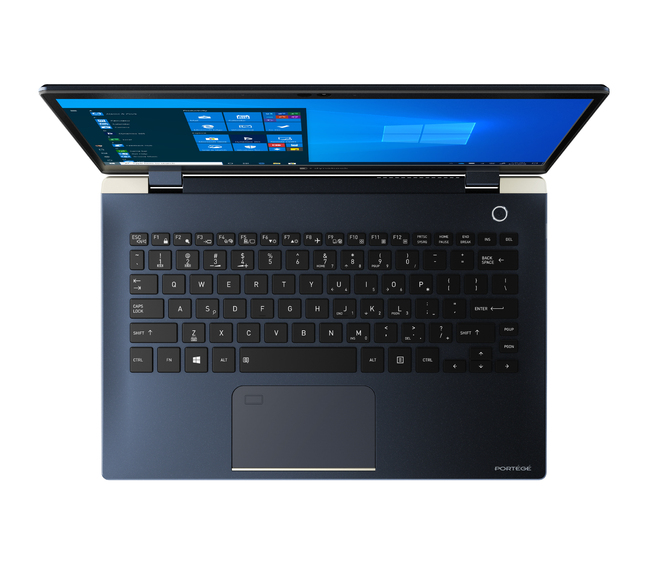 Keypresses are shallow and unsatisfying, with very little feedback. I tried to use this machine to write, and ended up hooking it up to a mechanical keyboard for my own sanity. While this is something you could probably get used to, it's not exactly what you'd call "pleasant".
These woes are compounded further by a cramped and awkward layout, with the function keys particularly small, the PGUP and PGDN keys situated awkwardly next to the arrows, and the return key single height. To its credit, the inclusion of backlighting is welcome.
Separately, the average-sized trackpad also houses the fingerprint reader, which sometimes gets in the way of scrolling. Despite that, it was reasonably responsive, with solid gesture support.
The 13.3-inch display uses a Sharp-made FHD panel, which proved sufficiently bright and accurate – but struggled to hold a candle to the gorgeous Retina display on recent Mac laptops. It uses a 16:9 aspect ratio, which is standard, but nonetheless feels a bit cramped when coming from the MacBook and XPS world, where 16:10 is king.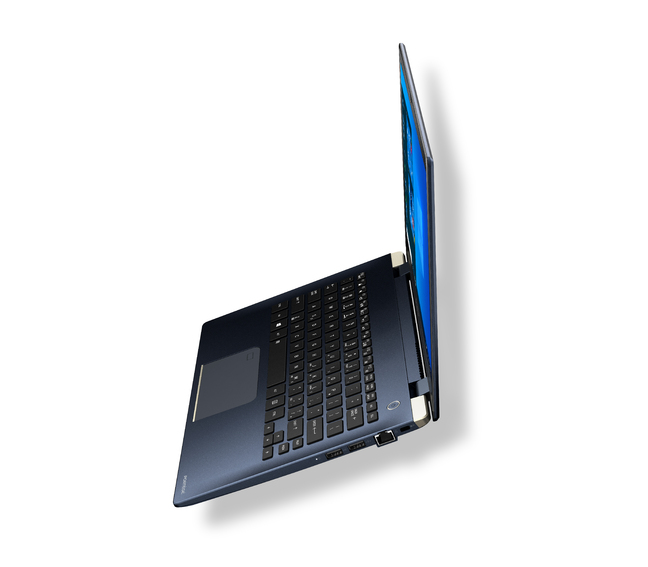 The biggest selling points for this machine are its generous collection of ports, and its low weight. In that sense, it's well suited (pun intended) for its corporate audience, and for any road warriors looking to liberate themselves from dongle hell. If you can overlook the truly dreadful keyboard, it's a half-decent machine.
But as the saying goes, freedom isn't free, and the Dynabook Portégé X30L-G doesn't come cheap, particularly in contrast to the latest-generation Dell XPS 13 and MacBook Air models.
The Dynabook reviewed by El Reg costs £1,499 excluding VAT. Those with stingier purchasing managers can get the next model down for £1,239 plus VAT, which comes with an i5-10210U processor and half the RAM and storage. ®