This article is more than 1 year old
European Commission: Full-scale probe launched into data-slurping potential of Google's $2.1bn Fitbit buy
'New investigation casts fresh uncertainty over the deal,' says analyst
The European Commission has pulled out its microscope to perform a full-blown inspection - under EU Merger Regulations - of Google's proposed $2.1bn purchase of Fitbit and the wider data implications for users and rivals.
Confirmation of the probe comes a little more than a month after 20 consumer and citizen rights groups published an open letter that warned Google would "exploit" health and location data generated by Fitbit's devices to further boost its already dominant position in digital advertising markets.
In mid-July, Google then wrote to EU regulators, pledging the buy of Fitbit was "about devices, not data," and that, "Fitbit health and wellness data will not be used for Google ads".
Those pleas clearly fell on deaf ears in Brussels as an unmoved European Commission (EC) today said it has concerns that the deal would "further entrench Google's market position in online advertising".
In a statement, Margrethe Vestager, exec veep responsible for competition policy at the EC, said: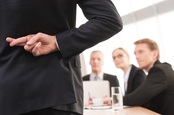 Google: OK, OK, we pinky promise not to suck Fitbit health data into the borg. Now will you approve the sale?
READ MORE
"The use of wearable devices by European consumers is expected to grow significantly in the coming years. This will go hand in hand with an exponential growth of data generated through these device."
Specifically, the EC voiced worries that Google will get its hands on a Fitbit-maintained database about the health and fitness of its users and the tech to "develop a database similar to" the wearable maker's one.
By using data generated by these wearables to personalise online ads served up via its search engine, Google could score a big advantage over rivals, the EC added. The buy would also "raise the barriers to entry and expansion" for Google's rivals to the "ultimate detriment of advertisers and publishers," that would be left with less choice and higher prices.
At this stage of the probe, Google is considered to be the dominant force in online search across the European Economic Area and holds a "strong market position" in online display ads across 20 countries in Europe, including the UK, Germany and France. This was also true of ad tech services provided by Google, the regulator added.
Also under closer examination by the EC will be the effects of Google purchase on the region's nascent digital healthcare sector, and whether Google will be able, and have incentives to, "degrade the interoperability of rivals' wearables with Google's Android operating system for smartphones once it owns Fitbit."
The probe is due to take 90 days and is expected to conclude by 9 December.
Google reiterated today the buy of Fitbit is not about data but the hardware. Rick Osterloh, senior veep for devices and services, said today:
"We've been clear from the beginning that we will not use Fitbit health and wellness data for Google ads. We recently offered to make a legally binding commitment to the European Commission regarding our use of Fitbit data."
However, Fitbit has over 30 million "active users" and a "rich pool of historical user data," said Leo Gebble, senior analyst for wearables and XR at CCS Insight, and this will "clearly be of huge value to such a data driven company" as Google.
"The decision to launch a full-scale probe into Google's proposed takeover of Fitbit shows just how critical issues around user data are," he added. "Since the takeover was first announced, user privacy and data regulation questions have dogged proceedings and this new investigation casts fresh uncertainty over the deal." ®