Well, that was quick: Google brutally culls Pixel 4 and 4 XL before successor hits market
They didn't even make it a year
---
Just days after unveiling its latest Pixel 5 flagship, Google has retired the last-gen Pixel 4 and 4 XL smartphones.
The phones are no longer available to purchase through Google's official US outlet, and the Chocolate Factory has confirmed that it has no plans to restock.
"Google Store has sold through its inventory and completed sales of Pixel 4/4XL. For people who are still interested in buying [the device], the product is available from some partners while supplies last. Just like all Pixel devices, Pixel 4 will continue to get software and security updates for at least 3 years from when the device first became available on the Google Store in the US."
The Pixel 5 isn't even out yet. The smart money has suggested it'll make an appearance later this year, probably towards the tail end of Q3 ahead of peak pre-Christmas sales. But Google has historically kept older devices in circulation up until that point, ensuring there's still a degree of continuity while it switches to a newer model. The Pixel 4 and 4XL lasted less than a year on the market, which is pretty dismal in flagship terms.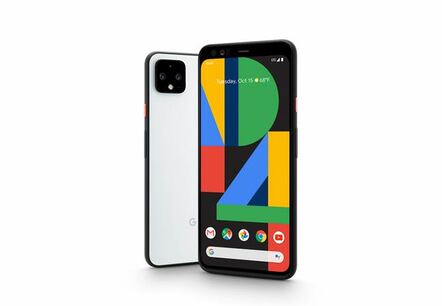 Bit of a phlop
Though this is uncharacteristic for Google, the Pixel 4 was hardly its finest hour. The flagship was slammed by critics for lacklustre battery life, and the inclusion of a RADAR chip meant it couldn't be sold in India, one of the largest smartphone markets in the world. Sales were slow compared to the cheaper (and arguably better-value) Pixel 3A mid-ranger.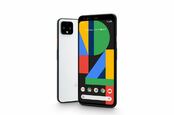 White elephants in the mist: Google's upcoming Pixel 4A may ship without Soli motion recognition, per FCC filing
READ MORE
In that light, this discontinuation has made sense. There was no point throwing good money after bad, especially when the past few months have seen the introduction of cheaper and better phones, like OnePlus's Nord and 8 devices, and more recently the Motorola Moto G 5G Plus.
Anyone still desperate to get their hands on a Google Pixel 4 or XL can grab one from a third-party marketplace while stocks last. Alternatively, shoppers might want to wait to get your hands on the latest Pixel wares later this year.
Perhaps later still, as leaked docs have suggested Google is working on its own pholdable. This new effort could be one to watch as Google grapples with a new form factor while preserving the stock Android experience so deeply loved by purists. Hopefully its first outing will be better than Samsung's, er, cracking efforts. ®