Oppo Find X2 Neo: We're not getting any slimmer through lockdown, but phones are
Lovely-to-hold blower sadly missing some features for the price
---
Review The first thing you notice about the Oppo Find X2 Neo is how incredibly thin it is.
Measuring 7.7mm across, it feels slimmer than other recent 5G blowers, including the Huawei P40 Pro, and is remarkably attractive for a sub-flagship device, with the delicate trims and effects you'd typically expect from a pricier number. But is it all style over substance?
There are a few compromises here and there (we'll get to those later), but the Find X2 Neo manages to deliver where it counts, with competent day-to-day performance and fabulous ergonomics.
The Good
First, top-line specs. Under the hood is the Qualcomm Snapdragon 765G platform. While this isn't the the mobile chip maker's most potent, it's no slouch, packing two Cortex-A76 cores and six power-sipping Cortex-A55s. This chip is built on Qualcomm's 7nm process, helping the phone deliver surprisingly excellent battery performance. There's also support for 120Hz displays – although the Find X2 Neo itself only supports a 90Hz refresh rate.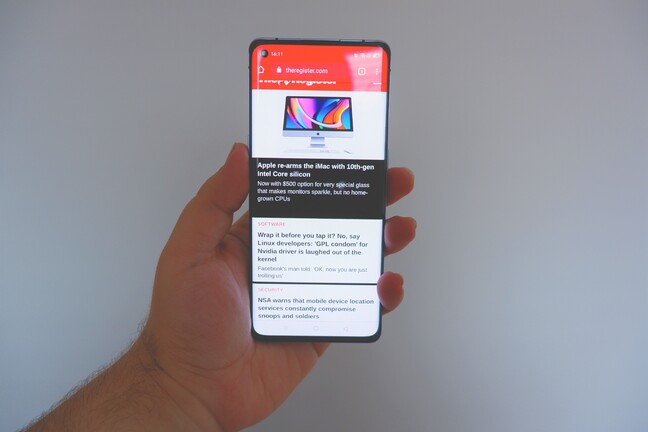 Your favourite website looks present and correct on the narrow display
Accompanying this is an extravagant 12GB wedge of RAM. As a general rule, when you go past the 8GB mark, you enter the hinterlands of diminishing returns. Of course, there's always the possibility of more taxing applications in the future, with games being the most plausible suspects. Though there's no such thing as "future-proofing" in the consumer tech world, Oppo's profligacy should give you a degree of longevity that you otherwise wouldn't get with a cheaper handset.
In terms of storage, there's 256GB of UFS 2.1 to play with. Again, that's rather generous given that many manufacturers use 128GB as a "floor".
The display, which measures 6.5-inches and uses a fairly tall 20:9 ratio, is impressive. Brightness and colour fidelity are strong, as is overall responsiveness, and the aspect ratio makes the device easy to grasp. Embedded within the screen is a 32MP holepunch camera, located inconspicuously in the top-left of the display. Selfie performance is strong, and the camera delivers some rather nice wide shots.
The rear chassis is a reflective polymer that looks good, but doesn't scream "premium". Then again, it's a moot point when you're going to slap a case on it.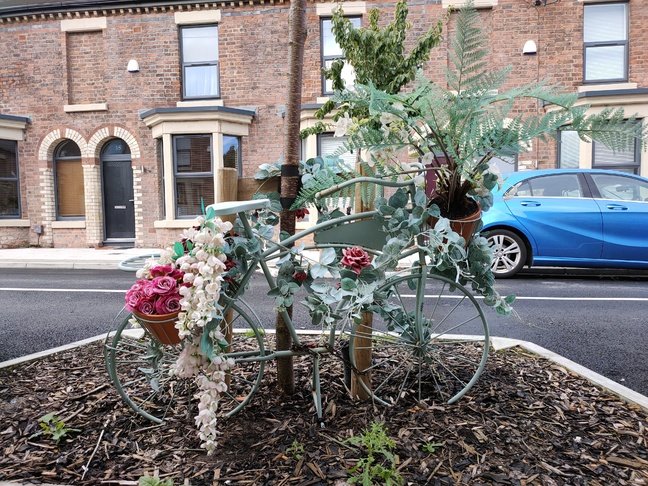 The camera performs well in daylight
Towards the top-left sits the camera apparatus. As you might expect, this is headlined with a 48MP primary shooter – which, thanks to pixel binning, produces 12MP shots. OPPO wins points for including a telephoto lens, which isn't always guaranteed in this price point. Zoomed shots retain a degree of clarity, granting detailed and rich shots in daylight.
The device also has Oppo's VOOC 4.0 charging tech. I'm a big fan of this as it allows you to recharge the phone to its halfway point in just 20 minutes. In terms of capacity, there's a reasonably large (although not exactly groundbreaking) 4,025mAh battery.
The Bad
There are a few whinges, however. For the price, there are some missing features. The lack of any certified water and dust resistance is a major bummer.
Similarly, the absence of a micro SD card will frustrate some. This, I presume, was a casualty of Oppo's effort to shrink the device to 7.7mm thickness. There's no 3.5mm headphone jack either – although I'm willing to be more forgiving here, given it's been an endangered species since 2017.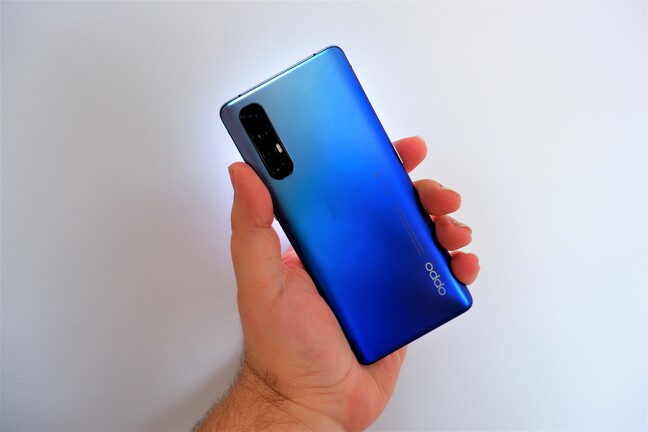 Don't worry, you'll be putting a case on it
While the camera performs well during the daytime, the low-light shots were dull and ill-defined. Meanwhile, the built-in loudspeaker isn't the most dynamic I've ever heard – or the loudest.
The Find X2 Neo comes with Android 10 using Oppo's homegrown Color OS, and stock Android purists may find room to gripe. If you're willing to overlook these flaws, however, it's an excellent phone.
Conclusion
The Oppo Find X2 Neo 5G is attractively priced with an MSRP of £599. At the time of writing, you can get it for £580 on Amazon – with select Prime accounts able to split the cost over five months, for £116.12 instalments.
Those with deeper pockets might want to consider the "Pro" version, which packs a more potent Snapdragon 865 processor, a larger 6.7-inch display (with support for 120Hz refresh rates), and a slightly beefier battery. The Find X2 Pro 5G retails on Amazon for £1,100.
Other manufacturers are worth a glance. If you're willing to adjust to a Google-free life, the Huawei P40 Pro delivers 5G connectivity and better low-light photography. Similarly, if you don't have nearly £600 to blow on a phone, the (recently reviewed) Motorola G 5G Pro is a worthy contender. ®
Similar topics
Narrower topics