British Army does not Excel at spreadsheets: Soldiers' newly announced promotions are revoked after sorting snafu
Those who won lost; those who lost won
Red faces abound within the British Army after an Excel spreadsheet cock-up led to a number of soldiers being wrongly promoted.
A screenshot of an internal email sent around the Royal Logistic Corps (RLC) and posted on Facebook revealed the snafu, which The Register has been told happened after someone in the RLC personnel management branch incorrectly sorted a spreadsheet of successful and unsuccessful promotion candidates.
"Regrettably, the RLC LCpl – Cpl 2020 Board results published at 0900 Thursday 6th August 2020 contains errors with the selection. The board results have been withdrawn from the MS Web until this has been rectified," said the email, which was posted on the ever-popular Fill Your Boots UK page for "military banter".
"This was due to a clerical error compiling the board scores. CSS [Combat Support Services] RLC Boarding team are working to perform a 100 per cent check of the board results and look to re-issue the results tomorrow however this currently looks to have affected the LSS (Logistical Supply Specialists), DTTO (driver tank transporter operators) trades and those selected to become Instructors," it continued.
Unhappily for those junior Non-Commissioned Officers who thought they had taken the next step up the career ladder, the email went on to spell out what this meant:
This will result in soldiers who have already been informed of their selection now being informed they were not successful. Conversely, some soldiers who have been informed they were not successful will have been successful.
In the understatement of the summer, the email's author added: "This is a far from ideal situation and I am looking to add in steps to the process to ensure that this does not happen going forward."
Lance Corporal (LCpl) is the first non-commissioned supervisory rank in the Army. Corporal (Cpl) is the next step up the ladder. Like the civilian world, promotion brings pay rises and increased job prospects – including as an instructor in basic training depots.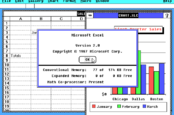 Geneticists throw hands in the air, change gene naming rules to finally stop Microsoft Excel eating crucial data
READ MORE
Alfie Usher, operator of Fill Your Boots UK and associated insurance website Forces Compare, told El Reg: "They only clocked it after they informed all the blokes, as they released the results."
In a reference that will be understood by those who have experienced the joys of military small arms classroom instruction, he added: "Career firing – career firing – career stops!"
An Army spokesman told The Register: "We apologise sincerely for the error that was made in the publication of some promotion board results. The mistake was noticed quickly and steps taken to rectify it as soon as possible. We are contacting those directly affected by this error to apologise for the mistake. Lessons will be learned from this incident to ensure similar mistakes do not occur again."
Proving that there's no new form of computer-enabled cock-up, back in 2003 a Canadian electricity generation firm made a similar Excel error that cost it $23m once somebody realised the nature of the copy-and-paste error. Be careful with your spreadsheets out there. ®