This article is more than 1 year old
Apple's at it again: Things go pear-shaped for meal planner app after iGiant opposes logo
It's all in the 'right-angled leaf', people
As well as being Cockney rhyming slang for stairs, "apples and pears" is a phrase in many European countries meaning to compare two items that have little to no practical relation. The trillion-dollar tech corporation Apple, however, would appear to disagree.
The founders of meal planner and grocery list app Prepear have revealed that their logo is under fire from the world's most valuable publicly traded company. Parent firm Superhealthykids posted a plea for help on Instagram over the weekend, along with a side-by-side comparison of the branding.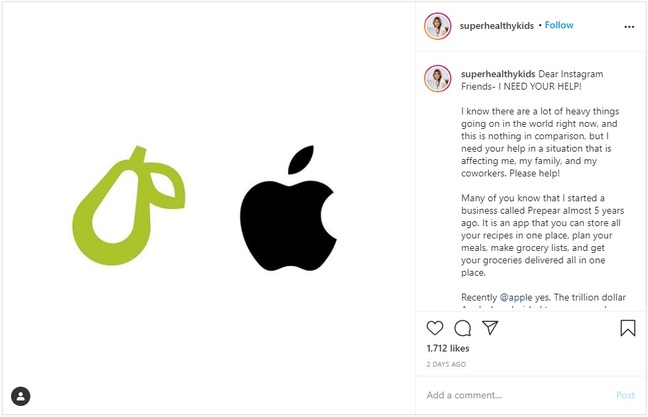 Apples and pears, right? Not according to Apple, which "has decided to oppose and go after our small business' trademark saying our pear logo is too close to their apple logo and supposedly hurts their brand," the company lamented.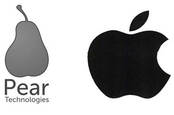 iPhone lawyers literally compare Apples with Pears in trademark war
READ MORE
In fear of court cases running into "tens of thousands of dollars" against tech's most cash-rich megacorp, Prepear has started a petition calling for an end to "Apple's aggressive opposition of businesses with fruit logos".
While we suspect this will achieve next to nothing against an immovable object such as Apple, it's right in saying that Cupertino has form for stomping small firms that dare to go with a fruit-based logo, like Pear Technologies, as we reported in 2017.
And it's not just pears. Apple will literally compare apples with oranges too, as Prepear COO Russ Monson told the iPhone in Canada site, sharing a litany of fruitily logo'd outfits covering a variety of industries that had been pursued by the iGiant.
Monson also claimed that after getting the go-ahead from the US Patent and Trademark Office, which was happy "that it was not in conflict with any other registered trademarks", Apple then used the last possible day of opposition to file multiple extensions, leaving the "trademark in legal limbo for an extended period of time".
The actual opposition, Monson said, was filed on the last day it was legally allowed, which he believes was a tactic to make the ordeal "as long, difficult, and expensive as possible for us".
The process is now in the discovery phase – "the most expensive part of this case for us," said Monson – which is what moved Prepear to launch the petition.
The notice of opposition can be viewed here, uploaded by Apple watcher MacRumours.
As for Apple's take on the matter, it says in the document: "Consumers encountering Applicant's Mark are likely to associate the mark with Apple. Applicant's Mark consists of a minimalistic fruit design with a right-angled leaf, which readily calls to mind Apple's famous Apple Logo and creates a similar commercial impression."
The petition has almost 25,000 signatures at the time of writing.
The Register asked Apple why it is going after a small company focused on children's health and good eating habits over a logo that looks nothing like its own. We'll update the piece if we hear back. ®