This article is more than 1 year old
Overbudget and behind schedule, UK's Emergency Services Network reaches 500th base station milestone
4G connectivity in bonny Glencoe, but clock on project deadline is ticking
Britain's troubled Emergency Services Network (ESN) hit a major milestone today with the completion of its 500th base station.
Located in the Scottish tourist hotspot of Glencoe, the site will provide emergency services personnel with 4G-based data and calls using the 800MHz spectrum.
Although EE's network covers much of the UK, and is forecast to reach 95 per cent coverage by the end 2020, the firm is being forced to build new infrastructure in order to match the 97 per cent national coverage offered by the existing Airwave network used by the emergency services.
After several false starts and budget overruns, today's news suggests the Emergency Services Network progress of sorts, with 30 sites built in the June-July period. Many of these are located in rural areas, like the Cairngorms and the Lake District. Nonetheless, there's still a long way to go, considering the network was first scheduled to go live in 2017.
The Emergency Services Network was conceived in 2014 as a replacement for the ageing proprietary Airwave network, launched by BT in 2000 and currently owned by Motorola. The ESN would differ from its predecessor insofar as it's based on existing cellular technologies. That repurposing of tech and spectrum will, in theory, result in cost savings.
But despite those foundations, the development of the ESN has been nothing short of a debacle, prompting the Home Office to extend Motorola's contract to operate the Airwave network until 31 December 2022, three years after it was scheduled to be decommissioned.
In the early stages of ESN's development, the National Audit Office warned that any downtime could result in a loss of life. Those fears increased in 2019, when the EE VoLTE (voice over long-term evolution) network suffered a period of downtime preventing people from calling 112 or 999. Although the outage was brief, it was nonetheless severe enough to prompt Ofcom to open an investigation.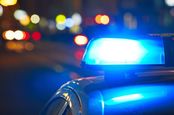 Firefighters to UK Home Office: Yeah, maybe don't turn off emergency comms network before replacement is ready
READ MORE
Meanwhile, costs have continued to spiral. The ESN is estimated to have stung the British taxpayer for £9.3bn by 2037 – up $3.1bn, or 49 per cent, on previous estimates. Around £1.4bn of this is attributed to extending the Airwave network.
While the Home Office still maintains that ESN will be cheaper than Airwave in the long term (£9.3bn versus £12bn), the expected break-even point has been pushed back to July 2029 – or seven years later than originally forecast.
Meanwhile, individual forces are finding themselves in a difficult position when it comes to deciding whether to replace existing Airwave Tetra handsets, or wait for the ESN to reach sufficient maturity.
In addition, the National Audit Office has expressed concerns about how the ESN will work in practice. The watchdog highlighted the lack of detail about how ESN would work as a "single, coherent system," as well as delays in specific components, like the Motorola-designed push-to-talk radios. ®