This article is more than 1 year old
NASA to stop using names like 'Eskimo Nebula' and 're-examine' what it calls cosmic objects
'Horsehead Nebula' is okay, 'Siamese Twins Galaxy' is not
NASA has decided to "re-examine" how it refers to cosmic objects.
Last week the agency pointed out that it currently uses nicknames such as "Eskimo Nebula" or "Siamese Twins Galaxy", but thinks the time has come to change.
"As the scientific community works to identify and address systemic discrimination and inequality in all aspects of the field, it has become clear that certain cosmic nicknames are not only insensitive, but can be actively harmful," the agency said.
"As an initial step, NASA will no longer refer to planetary nebula NGC 2392, the glowing remains of a Sun-like star that is blowing off its outer layers at the end of its life, as the 'Eskimo Nebula'."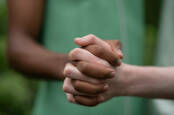 As Brit cyber-spies drop 'whitelist' and 'blacklist', tech boss says: If you're thinking about getting in touch saying this is political correctness gone mad, don't bother
READ MORE
"'Eskimo' is widely viewed as a colonial term with a racist history, imposed on the indigenous people of Arctic regions. Most official documents have moved away from its use," NASA's post says.
Thomas Zurbuchen, associate administrator of NASA's Science Mission Directorate at Headquarters, Washington said the agency's goal is to use only names "aligned with our values of diversity and inclusion".
"Science is for everyone, and every facet of our work needs to reflect that value."
The agency will therefore use only the official, International Astronomical Union designations in cases where nicknames are inappropriate.
NASA's post doesn't mention how it might handle terms like "Black hole" or "white dwarf". Nor does the agency offer a time frame for its review. However, the agency did say it intends to work with "diversity, inclusion, and equity experts in the astronomical and physical sciences to provide guidance and recommendations for other nicknames and terms for review".
The Register fancies there are a few meetings to be had and documents to be written before a fuller strategy emerges.
NASA is far from alone in reconsidering how it uses language: VMware, Splunk, GitHub, ZFS, Linux and many others have done so in recent weeks. ®