Nokia licensor HMD Global scores $230m from Google, Qualcomm, and, er... Nokia
Phone maker to plough cash into 5G, cracking US market, and diversification
Nokia licensor HMD Global is quids in after securing $230m in funding from a bevy of biz "partners" including Google, Qualcomm, and Nokia Technologies.
That's a huge chunk of change considering we're in one of the worst periods for the smartphone industry ever. Coronavirus has forced many to reconsider their luxury purchases, with handset upgrades deferred or cancelled while economic uncertainty remains.
But then again, HMD Global isn't Apple or Samsung. Its devices populate the competitive sub-$500 region, where it fights against the likes of Motorola, Xiaomi, and OPPO. It's this sector that analysts expect to weather the current storm the best as consumer spending shifts from flagships to more affordable models.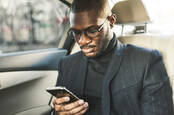 Smartphone shipments plummet in Q1 as users, er, lock down their spending
READ MORE
Unlike those firms (with perhaps the exception of Motorola), it has something of an advantage thanks to its use of the Android One programme, which promises at least three years of security updates.
One area where HMD lags is in 5G. Its first 5G handset, the Nokia 8.3, was announced in March and is yet to hit shelves. Compare that to Xiaomi, which has already unleashed a flood of 5G devices, from the flagship Mi Mix 3 to the bargain-basement Mi 10 Lite.
HMD said it plans to use its new investment to up efforts in this area, with new handsets using next-generation cellular tech – although it hasn't shared specifics. The company also plans to focus on building partnerships with US carriers. Unlike the UK, where SIM-only contracts and independent handset purchases are common, the bulk of US smartphone volume comes via the carriers themselves. If HMD plans to grow stateside, it'll need to follow through here.
Diversification also makes an appearance, with HMD saying it intends to use its new funding to grow its services business unit. HMD Global already has a subscription data roaming service and it recently acquired the assets of Valona Labs in an effort to branch out into mobile cybersecurity.
In a statement, chief exec Florian Seiche said: "Since the very beginning, HMD Global has worked to build strong bonds with our strategic partners. This additional investment further validates our long-term business strategy and is evidence of our collective mission to make modern mobile technology accessible to everyone.
"As the only major European smartphone manufacturer*, we remain true to our Finnish roots and the hallmarks that our customers trust Nokia phones to be synonymous with. With the support of our heavyweight partners, I am truly excited for the next chapter of Nokia phones."
HMD Global was largely founded from the carcass of Microsoft's failed handset business. The backstory here requires some explanation.
In the early 2010s, Nokia's once-dominant mobile unit was in terminal decline following a bad bet on Windows Phone. The smartphone world was a two-horse race, and Microsoft simply couldn't pry market share away from iOS or Android.
Eventually, Microsoft decided to take things in-house, and in 2013 confirmed the acquisition of Nokia's mobile business, with the deal concluding the following year. But Microsoft's financial and technological might couldn't turn things around.
In 2016, in a humiliating about-turn, Microsoft sold the remnants of its mobile business to HMD Global, which then began a process of acquiring patents and licensing rights, culminating in the launch of its first Nokia-branded smartphone in 2018. Since then, the Nokia brand has managed to reassert itself, and in Q2 2019 was ranked number five in Europe, according to Canalys.
* This one's a bit iffy. Alcatel is technically French, although the mobile division was spun off and acquired by Chinese electronics manufacturer TCL a few years ago. There's also Blighty's own Bullit Group, which makes phones under licence for the likes of Caterpillar.