This article is more than 1 year old
Appeals judges toss out FTC win: What Qualcomm did to its rivals was 'hypercompetitive, not anticompetitive'
Chip designer ruled not a monopolistic strangler after all
An appeals court has reversed an earlier ruling that Qualcomm broke America's antitrust laws, dealing a blow to the FTC, which brought the case.
Rather than crippling competitors with its war chest of patents and licensing demands, the US chip designer seemingly did nothing wrong, we're told.
"Anticompetitive behavior is illegal under federal antitrust law," Judge Consuelo Callahan, a circuit judge for the Court of Appeals for the Ninth Circuit, wrote in her opinion [PDF] on Tuesday.
"Hypercompetitive behavior is not.
"Our job is not to condone or punish Qualcomm for its success, but rather to assess whether the FTC has met its burden under the rule of reason to show that Qualcomm's practices have crossed the line to 'conduct which unfairly tends to destroy competition itself' ... We conclude that the FTC has not met its burden."
Our job is not to condone or punish Qualcomm for its success
If you want to make a viable cellphone, you'll inevitably need to use wireless technology that Qualcomm has patented: it owns a trove of patents covering the essential parts of today's communications standards. The way in which Qualcomm extracted licensing fees for that technology, and combined it with the pricing of its own wireless baseband chips, attracted the ire of regulators – if not the mobile electronics world.
Basically, it was said Qualcomm had a "no license, no chips" policy: a handheld manufacturer had to pay fat royalty rates on the patented technology before it could purchase Qualcomm's Snapdragon modems. Qualcomm also, it was said, refused to share its tech with rival chip designers, locking them out of the market; and it would lower its prices if a hardware maker, say like, Apple, agreed to exclusively use Qualy's components, thus driving competitors further out into the weeds.
The FTC reckoned the behavior was anticompetitive, since, for one thing, it forced smartphone makers like Apple and Samsung to cough up inflated patent licensing fees before they could purchase Qualcomm's Snapdragon modems and Wi-Fi controllers, which in turn meant punters potentially paid more for their shiny gear.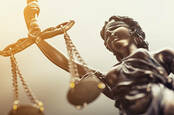 Koh-MG: Qualcomm guilty of abusing chip patent monopoly, biz promises to appeal
READ MORE
Qualcomm was slapped with a lawsuit [PDF] by the regulator in 2017, which accused the big Q of unfairly holding a monopoly over technology essential for cellular connectivity.
Last year, federal district Judge Lucy Koh in northern California ruled in favor of the FTC, and said the chip designer had "strangled competition in the CDMA and premium LTE modem chip markets for years, and harmed rivals, OEMs and end consumers in the process." She also placed an injunction to prevent Qualcomm from adding additional licensing fees for its chips.
Unwilling to accept defeat, Qualcomm filed an appeal to overturn the ruling, and has now won that fight against America's trade watchdog. "We reverse the district court's judgment and vacate its injunction as well as its partial grant of summary judgment," Judge Callahan said.
Qualcomm's executive veep and general counsel Don Rosenberg told The Register: "The Court of Appeals unanimous reversal, entirely vacating the district court decision, validates our business model and patent licensing program and underscores the tremendous contributions that Qualcomm has made to the industry.
"We thank the panel for its thoughtful consideration of this important case."
The FTC's Competition Director Ian Conner told El Reg: "The court's ruling is disappointing and we will be considering our options."
Qualcomm's stock price shifted up a couple of percent on the news. ®