As US President Trump pats himself on the back for disrupting Huawei's business outside of China, he may be interested to discover more and more smartphones purchased in the US are made in the Middle Kingdom.
Venerable box counter Canalys said that figure is rising too: 60 per cent of the blowers sold to the good folk of America in Q1 were built in China but fast-forward to Q2 and the figure swells to 70 per cent.
"Tensions between the US and China have escalated in recent years, creating a perpetual state of uncertainty for all smartphone vendors except Samsung and LG," said Vincent Thielke, analyst at Canalys.
"The worsening relationship has resulted in extreme instability that has global onlookers eagerly awaiting November's presidential election," said Thielke. "This may guide the US-China trade war into a new phase of détente – or reignite flare-ups."
He told us Americans were already used to buying goods that are mostly made in China: "Personally I don't see much of a difference between a smartphone that's 'made in China' or 'made in Vietnam'. I mainly care that my smartphone arrives quickly and works great out of the box."
America's largest phone brand, Apple's iPhone, uses certain components that are built in the US, but the device itself is assembled in China by Foxconn and Pegatron. Shortages emerged after factories in China were closed earlier this year at the outbreak of the virus.
In the US, Apple grabbed market share in Q2, leaping to 47.1 per cent compared to 40.8 per cent a year earlier. This was on the back of a 10 per cent year-on-year spike in sales to 15 million in a total market that declined 5 per cent to 31.9 million. Apple shipped 15 per cent more iPhone 11s and the mid-range SE came good too.
Tim Apple, CEO of Apple, said the "SE launch" and "continued economic stimulus" helped it beef up sales in its Q3 of fiscal '20 ended 27 June, when iPhone revenue grew 2 per cent to $26.4bn.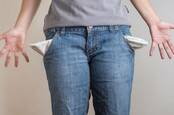 Huawei running out of smartphone CPUs as US sanctions begin to bite
READ MORE
Samsung declined 1 per cent to 7.4 million phones, but it beat the US market average to net 23.2 per cent of sales. It shipped 59 per cent fewer Galaxy S20 5G and S10 models, and relied on the entry-level Galaxy A10e and A20 handsets.
South Korean rival LG shrank 19 per cent to 3.5 million units, Lenovo was up 8 per cent to 2.2 million, and TCL crashed 43 per cent to 1.3 million handsets. The also-rans in the "Others" section were collectively 34 per cent smaller than a year earlier, generating volumes of 2.4 million units.
The average price of a smartphone was $503, down 10 per cent, said Canalys. America's Lifeline programme, subsidized by the US government, upped orders for "ultra low-end Android" devices from relative unknowns such as Unimax and Wiko.
"Greater unemployment has cut consumer choice, in some cases restricting the ability to buy a new device or cover phone-related expenses," said Thielke. "With economic challenges likely to persist, the sub-US $400 segment is poised to gain more prominence, particularly as Google and other Android players increase their exposure to the low-end and mid-range segments."
The adoption of 5G phones "failed to take off," he added, as "store closures and virus fears limited interaction" with demo models, and rising unemployment clipped households' discretionary spending: 47 million people filed for benefits in the US during the 14 weeks to late June.
Thielke said: "Tight consumer budgets further constrained spending power, and with scarce 5G network coverage in American suburbia, consumers saw plenty of reasons to buy a 4G device instead."
Smartphone sales in China were down 7 per cent in Q2 to 90.7 million. Huawei grew 8 per cent to 40.2 million, 10 times the volumes of Apple, which was the only foreign vendor among the top five of that market.
So despite Trump's protectionism (or security fears), trade tariffs, and not-so-gentle Sinophobia, American citizens are buying more and more Chinese-made phones, just as they are in China. ®
Similar topics