This article is more than 1 year old
Sources: Oracle Commerce Cloud devs laid off as platform struggles to gain traction, move to modern architecture
Big Red: Everything's fine
A bunch of Oracle developers supporting its Commerce systems are being let go as Big Red seeks to downsize the struggling platform.
Sources close to the development teams in Northern Ireland and Massachusetts, US have confirmed a number of layoffs. Meanwhile, some of the remaining team members said they were nervously seeking alternative work as they have lost faith in Oracle's commitment to the platforms.
One source close to the team, which numbers around 400, said many had seen the "writing on the wall" and are "looking to get out before everyone got fired."
Social media posts seem to have confirmed there are job losses taking place within the Oracle Commerce and Commerce Cloud development teams.
Oracle acquired the core e-commerce engine behind Commerce Cloud in 2010 when it bought ATG, an e-commerce technology specialist founded in 1991. At the time, ATG was a successful platform that counted large retailers including Tesco, Burberry, and Deutsche Bank among its customers. Oracle essentially rebadged ATG as Oracle Commerce and continued to upgrade it. But when Oracle Commerce Cloud was released in 2015, it became the priority upgrade option for customers, and releases of ATG/Oracle Commerce began to dry up. There was no significant upgrades after version 11 of ATG/Oracle Commerce, one source said.
But Oracle Commerce Cloud customers still number in the tens, as ATG/Oracle Commerce users remain unconvinced by the upgrade option, and the wider market is not drawn to the technology, we are told.
"They [Oracle] haven't touched the on-premises product in probably five years, not in any meaningful way," one source said. "They have released updates, but those updates are more so that the Java version doesn't go out of date... So, the legacy customers are stuck, and they've been migrating everywhere else."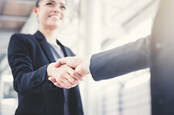 SAP takes a punch to its software licensing revenue but Ellison's promise of customer exodus to Oracle seemingly fails to materialise
READ MORE
One of the problems with Oracle Commerce Cloud was that the core ATG e-commerce engine was never written for the cloud, and has not been fully re-engineered since. Instead of moving to a headless/REST/API model, it initially ran on VMs in Oracle Cloud, which did not allow it to interact with any other cloud services from alternative providers.
Only with release 11.2, released in 2015, did Oracle Commerce fully support API, however, they are an extension to the original engine, rather than a root and branch re-engineering of it.
Another problem was the ability to extend the platform. While ATG was a "powerful e-commerce framework that development teams can take and extend to do whatever they want", Oracle Commerce Cloud can't be extended in the same way by customers or third parties, one source said. "You couldn't do anything that makes it fit clients' requirements," another said.
"Oracle Commerce Cloud is a weird mix of the Oracle Commerce pieces plus this strange UI front end rendering framework that most people don't necessarily want or need because they want to do their own things with the front end," our insider added.
The front-end framework was based on Knockout.js rather than AngularJS (maintained by Google), which alienated developers but may have been down to internal politics at Oracle since it was beginning its ongoing court case with Google over Java intellectual property.
An Oracle spokesman said the company could not comment on job losses and refused to answer questions on whether the Oracle Commerce and Commerce Cloud developer team had decreased in size this year. They added that Oracle is still developing the platform, which it pointed out was named in the Gartner Magic Quadrant for Digital Commerce in 2019. ®