It's cool, claims Samsung as it pushes 3D IC SoC tech at overheated world
Promises to ladle out more info on grand SRAM at Hot Chips
Samsung Foundry has begun rollout of its latest 3D IC packaging tech, dubbed "eXtended-Cube" or "X-Cube*", which it claims can result in lower power consumption and faster overall speeds.
Like all 3D integrated circuits, X-Cube is built with components stacked on top of each other, creating a single contiguous logical unit. The main advantage of this is that it's efficient at using space, which tends to be a scarce commodity in small form-factor devices like smartphones and wearables.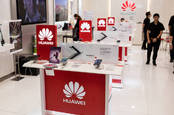 Huawei's 7nm 64-core Arm server brain, fresh Intel desktop Core chips, IBM tapping Samsung for Power10, and more
READ MORE
Samsung has already produced a test chip, built on a 7nm process. The experimental platform stacked a SRAM (static random access memory) chip atop a logic die, with the two parts connected using through-silicon vias (TSV).
TSV connectors allow electrical signals to pass directly through a silicon wafer or die, providing a low-latency alternative to traditional circuit connections, like wire-bonds. X-Cube also uses Samsung's micro-bump tech, with each interconnect measuring 30nm.
This latest move follows Samsung's previous 3D IC work, in which it introduced three-dimensional NAND flash in 2013. Elsewhere, Samsung's foundry arch-rival showcased its first 3D chipsets last year, while Intel has its own Foveros 3D stacking tech, which appeared on Chipzilla's Lakefield Core chips earlier this year.
According to a promo video, which weirdly visualises an X-Cube chip as a Borg Cube from Star Trek, Samsung said its 3D stacked chips will be used in mobile, wearable, AR/VR, and high-performance computing platforms. Those eager to take a deeper dive into the tech can watch Samsung's demonstration at the Hot Chips conference, which will be live-streamed next week. ®