This article is more than 1 year old
Tencent's gaming surge trumps potential loss of the one or two percent of cash it makes in America
Files 'Please explain' memo to Washington as revenue jumps 29 percent and profit pops even higher
Chinese web giant Tencent has reported strong growth and brushed off the potential impact of the USA's proposed ban on its WeChat service and cloud operation.
The goliath yesterday posted Q2 revenue of $16.2bn, up 29 percent year on year, while operating profit popped 38 percent to reach $5.3bn. Revenue and profit for the half were $31.5bn and $10.34bn respectively, jumps of 28 percent and 31 percent year-on-year.
Much of that money comes from games and with plenty of the world locked indoors for weeks at a time Tencent saw 62 percent year-on-year growth in mobile games. PC games dipped seven percent.
Tencent is big player in OpenStack, partly to drive its own operations and partly to power its public cloud services. The company doesn't break out revenue for its public cloud but CEO Pony Ma said "we signed up a large contract in key verticals and captured opportunities in emerging sectors." Ma didn't say if those wins were with US companies and could therefore be unraveled by the USA's 'Clean Network' plan that banned use of its cloud, which operates three regions on US soil.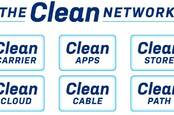 USA decides to cleanse local networks of anything Chinese under new five-point national data security plan
READ MORE
CFO John Lo told investors Tecent is aware of last week's executive order from US president Donald Trump that labelled the company's WeChat service a threat to national security and an instrument of Communist Party surveillance. Lo said Tencent feels the order does not apply to its gaming and other businesses, but added "We are in the process of seeking further clarification from relevant parties in the U.S."
Even if the order applies to lines of business like advertising on WeChat, chief strategy officer James Mitchell told investors that the USA accounts for "less than two percent of our global revenue" and advertising in the land of the free is less than one percent of all advertising revenue. Ads accounted for 16 percent of revenue this quarter, meaning ads in the USA brought in around $25m.
With such strong growth in other product lines, Tencent can therefore walk away from its US business without incurring much discomfort. Especially as it also reported surging interest in its payment systems and wealth management businesses. ®