More than a hundred TSMC employees have fled the world's largest semiconductor fab, by market cap, to join smaller, less well-known Chinese chip factories after being promised much higher salaries.
Chinese government-backed manufacturers, such as Quanxin Integrated Circuit Manufacturing (QXIC), and Wuhan Hongxin Semiconductor Manufacturing Co (HSMC), have been rushing to ramp up production. Now they are apparently buying up the opposition's talent.
"Hongxin offered some amazing packages, as high as two to 2.5 times TSMC's total annual salary and bonuses for those people," a source familiar with the matter told the Nikkei Asian Review.
China is scrambling to boost its ability to fabricate processors and other hardware after the US government implemented sanctions that prevented chips developed using American software and equipment from being exported to the Middle Kingdom.
Uncle Sam's Bureau of Industry and Security's Entity List specifically targeted Huawei and its 113 subsidiaries, including its chip design arm HiSilicon. That means that overseas manufacturers like Taiwan's TSMC cannot ship processors commissioned by Huawei if the chips are crafted using any American hardware or software.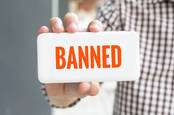 Chips for Huawei are fried: TSMC stops shipping parts to Middle Kingdom mega-maker this September
READ MORE
As a result, Huawei is running low on silicon for its smartphones: Richard Yu, president of its consumer unit, said TSMC will cease fabricating the Chinese goliath's Kirin chipsets. China does not have the capability to produce chips with a process node smaller than 14nm; its largest foundry Semiconductor Manufacturing International Corporation only began production for 14nm FinFET units in 2019. Whereas TSMC is on 7nm and 5nm.
Manufacturers like QXIC and HSMC can afford paying TSMC defectors more money now that the Chinese government has introduced new economic incentives to help accelerate the production process. It recently published a policy report that outlined tax exemptions for foundries working on smaller process nodes.
The Register has asked TSMC, QXIC, and HSMC for comment. ®