This article is more than 1 year old
Mozilla signs fresh Google search deal worth mega-millions as 25% staff cut hits Servo, MDN, security teams
$2.5m-a-year CEO set to take a pay cut, so that's all right, then
Updated Mozilla has renewed its lucrative nine-figure deal with Google to ensure its search engine is the default in Firefox in the US and other parts of the world.
Within hours of the browser maker laying off a quarter of its staff this week, a well-placed source told The Register Moz had signed a three-year agreement with Google. On Thursday, a spokesperson for Mozilla confirmed the partnership had been renewed though declined to go into specific detail on the contract duration and sums of money involved.
However, our source told us Moz will likely pocket $400m to $450m a year between now and 2023 from the arrangement, citing internal discussions held earlier this year.
A Mozilla spokesperson told us: "Mozilla's search partnership with Google is ongoing, with Google as the default search provider in the Firefox browser in many places around the world. We've recently extended the partnership, and the relationship isn't changing."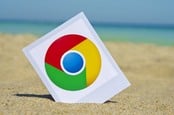 Aggrieved ad tech types decry Google dominance in W3C standards – who writes the rules and for whom?
READ MORE
More than 90 per cent of Mozilla's funding comes from web search providers that pay for the right to be the default search engine in Firefox in their regions. According to the organization's latest financial figures [PDF], $430m of its 2018 total revenue of $451m came from those internet giants – primarily Google, we understand. These deals were due to be renewed or renegotiated by November this year.
As a non-profit open-source operation, Mozilla spends as much as it receives; its 2018 staffing bill was $286m with a headcount of about 1,000, or about $286,000 per person, on average.
Despite the renewal with Google, which essentially guaranteed a continuation of its revenue for the next three years, Mozilla axed 250 of its techies on Tuesday, and shut down its office in Taiwan, blaming the "economic conditions resulting from the global pandemic." Crucially, the organization vowed to double down and "ship new products faster and develop new revenue streams" – products like its bookmarking app Pocket, its virtual social meeting rooms Hubs, and its $4.99-a-month VPN subscription service.
Priorities
"The people who are included in the reduction are both true Mozillians, and professionals with high degrees of skill and expertise and commitment," CEO Mitchell Baker said in a memo to staff. "This action is not in any way – not, not, not – a reflection on personal or professional qualities."
Mozilla's Servo team, which was working away on a new browser engine for Firefox in Rust, was closed down by the cuts. The group working on the Mozilla Developer Network – the essential bible for web devs and programmers – was hit hard, too, as were some of its security, policy, and tooling staffers.
"The role reduction and restructuring Mozilla just announced allowed us to adjust our finances to ensure stability over the long term, strengthening our ability to build and invest in products and services that will give people alternatives to conventional Big Tech," Mozilla told us.
As part of its belt tightening, Baker is set to take a cut to her, as of 2018, $2.5m-a-year compensation package [PDF]. Other bosses will see their compensation "impacted," too.
"C-level executive compensation at Mozilla, including the CEO's, is driven by a number of variables and will be impacted this year," a spokesperson told us.
The more skeptical among you may be thinking Mozilla used the pandemic as cover while it rejigs its workforce to reduce its reliance on Firefox – which is thoroughly dominated by Google Chrome on desktop and especially mobile – and tries to come up with new products so that it can stay afloat if or when Google turns off the money tap.
On the other hand, with other browsers adopting Chrome's Chromium engine, Google may want to keep Firefox alive as a competitor to avoid yet more abuse-of-market-dominance complaints.
Google declined to comment. ®
Updated to add on August 14
A Moz spokesperson has been in touch to remind us that the Servo team's work made its way into Firefox in various forms, and to assure us Rust will be used to develop other parts of the browser.
"The Servo research project proved that Rust was an excellent language for browser development," the spokesperson said, "and incubated a number of important technologies that are now part of core Firefox, such as the style system and our new lighting fast GPU-based rendering system, WebRender.
"Going forward, we will be writing many new browser components in Rust directly in Firefox rather than in a separate project."