United States labor secretary Eugene Scalia has reportedly personally intervened in Oracle's wage discrimination case and suggested it could settle for a modest sum.
The case started with a 2013 investigation into Oracle's hiring practices that led the Department of Labor to initiate a 2017 lawsuit alleging the company pays its white male employees more than women and minority workers in the same roles and with the same job titles. A second suit, filed in 2019, put the figure of $400m on the wages Oracle has avoided.
That second suit also made accusations that Oracle likes import workers from Asia, sponsor their visas to move to the USA and keep its wages bill low in the process. That's the very thing that US president Donald Trump has railed against as he pushes for great American companies like Oracle to employ more Americans.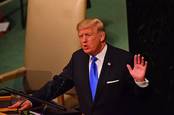 Trump bans Feds from contracting H-1B workers and makes telehealth the new normal
READ MORE
Oracle didn't just deny that allegation, it argued that the Department of Labour didn't have the right to sue it or cut it out of government contracts.
That argument may not have found sympathetic ears but The New York Times reports that secretary of labor Eugene Scalia has agreed to settle the case for under $40m. The The New York Times says the department's official in charge of the litigation, Janet Herold, last week filed a complained about Scalia's conduct.
Bloomberg reports that Herold has been moved off the case and into another role.
Why might this have come about?
Perhaps readers may care to recall the event Oracle founder Larry Ellison threw to raise funds for the re-election of Donald Trump, and his reported call with Trump to discuss how Oracle could use its awesome data-management powers to sort out the COVID-19 pandemic.
If that effort has borne fruit, neither the administration or Oracle has revealed its impact.
The impact of Ellison's expressed admiration for the president may be easier to spot. ®