This article is more than 1 year old
Whoa, no Huawei wares, Hua-wei, livin' on a prayer: US government says we've got to hold on to what we've got
Commerce Department doubles down on China chip sanctions
The US Commerce Department on Monday took further steps to deny Huawei access to American chip-making technology – with the announcement of more restrictions on the China-based telecom goliath and its affiliates.
Commerce Secretary Wilbur Ross said the additional measures were necessary because Huawei has been trying to skirt America's trade restrictions, which were put in place last year.
"Huawei and its foreign affiliates have extended their efforts to obtain advanced semiconductors developed or produced from U.S. software and technology in order to fulfill the policy objectives of the Chinese Communist Party," said Ross in a statement.
"As we have restricted its access to US technology, Huawei and its affiliates have worked through third parties to harness US technology in a manner that undermines US national security and foreign policy interests."
The Commerce Department's Bureau of Industry and Security (BIS) added 38 more Huawei affiliates in 21 countries to its Entity List, a designation that requires a government-issued license for items covered by Export Administration Regulations (EAR).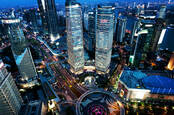 Money talks as Chinese chip foundries lure TSMC staff with massive salaries to fix the Middle Kingdom's tech gap
READ MORE
The revised rules require a license for any transaction involving an individual or organization on the Entity List, whether that entity acts as a buyer, intermediary, or end-user. The expanded scope is intended to prevent Huawei from acquiring products that incorporate US technology for chip making through a third-party.
This latest round of restrictions escalates the Trump administration's trade conflict with China. In February, the US indicted Huawei for conspiring to sell surveillance tech to Iran and North Korea in violation of US sanctions. The US has also been trying to extradite Huawei CFO Meng Wanzhou, eldest daughter of the company's founder, from Canada to face fraud charges for alleged Iran sanction violations.
China meanwhile is said to be preparing to put US companies like Apple, Cisco, and Qualcomm on its own "unreliable entity list."
Huawei did not immediately respond to a request for comment.
In a statement to The Register, John Neuffer, CEO of the Semiconductor Industry Association (SIA), said, "We are still reviewing the rule, but these broad restrictions on commercial chip sales will bring significant disruption to the US semiconductor industry.
"We are surprised and concerned by the administration's sudden shift from its prior support of a more narrow approach intended to achieve stated national security goals while limiting harm to U.S. companies. We reiterate our view that sales of non-sensitive, commercial products to China drive semiconductor research and innovation here in the US, which is critical to America's economic strength and national security."
In March, Boston Consulting Group projected that continued US-China trade restrictions could cost US semiconductor companies 8 percentage points of global market share and 16 per cent of their revenues over the next three to five years.
A complete ban on semiconductor companies selling to China could mean an 18 percentage point loss of global market share and a 37 per cent revenue decline. The consultancy expects such losses would eliminate between 15,000 and 40,000 jobs at US semiconductor firms.
China meanwhile would move closer to self-sufficiency, from producing about 14 per cent of the chips it needs today to somewhere better 25 and 40 per cent of its domestic chip needs by 2025. ®