This article is more than 1 year old
Reap it in the family: Four brothers accused of cheating Amazon out of $19m in wholesaler fraud caper
Homeland Security swoops on quad who allegedly committed worst US crime of all: Defrauding Big Business
Four brothers accused of ripping off Amazon to the tune of $19m were this week charged with fraud.
Yoel, Heshl, Zishe, and Shmuel Abraham stand accused [PDF] of a combined six criminal counts of wire fraud, conspiracy to commit wire fraud, and money laundering, all as a result of their alleged dealings as a wholesale supplier to the internet giant's retail operation.
The brothers would, we're told, sell mundane things like disinfectant spray and perfume in bulk to Amazon, which would use the gear to fulfill its customers' orders. It is claimed the team were able to game the retailer's wholesale system, and overcharge the web goliath for items as well as overstating the number of items they planned to ship.
For example, the four promised a load of disinfectant spray that, thanks to some manipulation of the ordering system Amazon uses in its dealings with wholesalers, became a shipment of 7,000 toothbrushes, priced at $94.03 apiece. The brothers asked for, and received, $658,210 for that shipment.
Amazon, it is said, tried to shut down the operation, though the brothers evaded the retailer's fraud detection tools using things like fake accounts and VPNs to hide their tracks, it is claimed. This allegedly allowed them to extract around $19m from Amazon using fraudulent invoices from 2017 up until they were arrested and indicted this week. Prosecutors claim the four were trying to net at least $32m in illicit proceeds before they were snared by Homeland Security agents.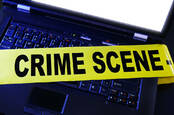 CSI: Amazon.com coming soon to a screen near you
READ MORE
According to Uncle Sam's legal eagles in Manhattan, the crew was rather brazen with their activities, talking on WhatsApp about how they would overcharge Amazon and advising one another on the best ways to con the Bezos empire into paying more than it should have for large shipments.
"I'm so in the mood to f**k Amazon," one of the foul-mouthed gang confessed in their group chat, according to the Feds. "Did anyone try to overship and make a million profit in a week?"
Eventually, they were found out and brought down by both New York City prosecutors and Homeland Security.
"Amazon is grateful to have worked with the United States Attorney's Office for the Southern District of New York, the Department of Homeland Security, and Homeland Security Investigations on their vigorous prosecution of these individuals," said Amazon's Cristina Posa, associate general counsel and director of the retailers counterfeit crimes unit.
"While our proactive controls ensure the vast majority of sellers in our store are honest entrepreneurs, fraudsters attempt to violate our policies, victimize our customers, and damage our store, and we look forward to working with law enforcement agencies to hold these bad actors accountable for their illegal activities."
All four of the brothers – Yoel, 28, of Suffern, New York; Heshl, 32, of Spring Valley, New York; Zishe, 30, of Spring Valley, New York; and Shmuel Abraham, 24, of Airmont, New York – now face two counts of wire fraud as a group, and are each individually charged with one count of monetary transactions involving criminal proceeds aka money laundering. The wire fraud counts carry a maximum of 20 years in prison, while the monetary transaction charges carry a maximum of 10. ®