This article is more than 1 year old
Marketing: Wow, that LD8 data centre outage was crazy bad. Still, can't get worse, can it? Finance: HOLD MY BEER
Outraged outage-struck Equinix customer billed for dead rack check
Equinix has doubled down on efforts to irritate customers following a lengthy bit of unplanned downtime at its LD8 London data centre.
A faulty UPS caused the facility to drop over yesterday, leaving customers (including major ISPs) without connectivity. It took until 21:50 BST on 18 August for the company to state that services had definitely been restored, with clients such as Giganet confirming shortly after that things were back to normal.
Stating the obvious, Giganet regarded the situation as "far from ideal" and said it would be looking for ways of improving its resilience.
For its part, Equinix appears to have responded by, er, popping a charge on the tickets of anxious customers checking that the power it said was on was, in actual fact, on.
One customer saw a £170 charge on a ticket for asking the company to verify its claims that things were both hunky and dory when the evidence was to the contrary.
To be clear, power was not actually back until much later.
So we only emailed asking based on a lie in their email saying it was restored when it was not.

04:23:56: Power loss detected - system halting.
19:33:28: Boot type: Powerup

— 𝖱𝖾𝗏𝖪 (@TheRealRevK) August 19, 2020
Another confirmed the timeline, which gives an idea of the length of the outage and the insult that was very much added to the injury by what we fervently hope was a mindless automated billing drone at the company, presumably unaffected by the power whoopsie.
"Smart Hands" indeed.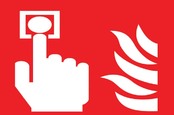 Outage: Faulty UPS at data centre housing London Internet Exchange causes grief for ISPs and telcos alike
READ MORE
The customer, Bloor, told The Register that his company had swiftly shifted all its broadband customers over to its other London site, meaning it was "not as badly affected as many". However, leased lines lacking a backup option were scuppered for the duration ("we recommend customers always have backup connectivity," he added.)
Bloor told us that the charge would likely be waived (readers should note that they are not looking at an invoice), but went on to rail against Equinix's communication during yesterday's borkage: "Whichever way you look at it, almost the worst aspect of this has been how Equinix handled it. Zero communication about the problem for hours and hours, then minimal/uninformative updates. And then being told everything was OK, then it not being."
Or as another Twitter user memorably put it:
Yesterday at Equinix.

Customer Relations Manager: Hey! Let's put a hold on all remote hands invoices from yesterday. It will only cause an even worse shit storm. We can manually approve any not related to the downtime we caused.

Equinix: HOLD MY BEER!

— Cybergibbons (@cybergibbons) August 19, 2020
The Register contacted Equinix to get its take, and it has yet to respond. ®