This article is more than 1 year old
Apple hits back at Epic, says Fortnite crew wants a 'free ride' on fees: Let the app store death match commence
What's a monopoly? asks iGiant
Apple has filed a scathing response to Epic's lawsuit regarding the ongoing spat over the iOS App Store taking a 30 per cent cut of sales.
In its 43-page court clapback [PDF] the Cupertino giant claims that Epic orchestrated its own banning from the Apple online souk as part of a plan to to plug its own service and get out of giving Apple its commission.
"The lack of factual, economic, and legal support is unsurprising because Epic's antitrust theories, like its orchestrated campaign, are a transparent veneer for its effort to co-opt for itself the benefits of the App Store without paying or complying with important requirements that are critical to protect user safety, security, and privacy," Apple writes.
"Epic does not want to remedy the harm that it contends requires immediate relief because it has a different goal in mind: it wants the court to allow it to free ride on Apple's innovation, intellectual property and user trust."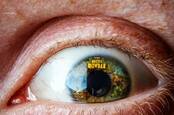 Epic Games gets itself epically banned, launches epic Fortnite death match with Apple over App Store's epic 30% cut
READ MORE
The Friday afternoon filing from Apple is in response to last week's legal salvo from Epic when its flagship game Fortnite was pulled from the App Store thanks to Epic's decision to launch its own in-game shop for players. This clashed with Apple's own iOS store and in-app purchase system, where the Cupertino giant claims a 30 per cent cut of all sales.
The ban was almost immediately met with a lawsuit and marketing campaign from Epic. Apple, in its filing, says that was all grandstanding was part of a ploy to get a better deal from Apple, and Epic does not have a legal leg to stand on.
"Developers who work to deceive Apple, as Epic has done here, are terminated," say Apple lawyers.
"So when Epic willfully and knowingly breached its agreements by secretly installing a 'hotfix' into its app to bypass Apple's payment system and App Review Process, it knew full well what would happen and, in so doing, has knowingly and purposefully created the harm to game players and developers it now asks the court to step in and remedy."
Apple, in its bid to have Epic's motion for a temporary restraining order tossed, goes on to claim that it is no more a monopoly than any other games stores, like those of Microsoft and Nintendo.
"[Epic] fails to contend with the fact that its logic would make monopolies of Microsoft, Sony and Nintendo, just to name a few."
Still, Apple left the door open for Epic to get itself back into the App Store should it backtrack on the in-game currency plans.
"Apple wants Epic on iOS. Apple wants customers to have access to the games they love from Epic and every other developer," Apple lawyers say. "What's more, the success of Epic and so many other developers is exactly what Apple hoped for more than ten years ago when it opened the doors of the App Store."
Epic, meanwhile, is wasting no time in firing back at Apple. CEO Tim Sweeney took to Twitter to respond to Cupertino's filing, in particular the allegation that Epic wanted to get a better App Store deal for itself.
Apple's statement is misleading. You can read my email in Apple's filing, which is publicly available. I specifically said in Epic's request to the Apple execs, "We hope that Apple will also make these options equally available to all iOS developers..." https://t.co/yRio08fPSy pic.twitter.com/HsqjApFQeo

— Tim Sweeney (@TimSweeneyEpic) August 21, 2020
Epic is also doubling down on its efforts to antagonize the iOS giant, announcing its next online Fortnite competition will be called the "FreeFortnite Cup". ®