Bork!Bork!Bork! Blighty is re-opening after a good few months spent staring at the wall and wondering just how much ice-cream is too much ice-cream. Be warned, however, with a restart comes the prospect of unexpected Bork.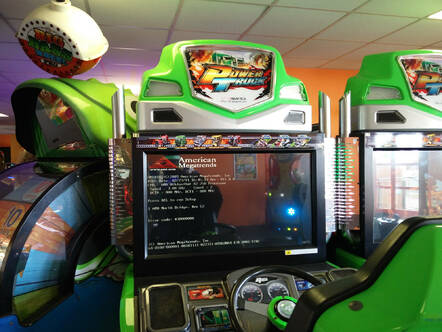 Click to enlarge
Today's entry comes from Andy, a Register reader enjoying ("sort of," he told us) a long awaited trip out of the house. In this case to the amusement arcade of the Trecco Bay Holiday park "in the delightful (sort of) Porthcawl."
Seems harsh. Porthcawl is a lovely place. Located just west of Cardiff and not far from Swansea, it has much to recommend it, not least a charming promenade, pavilion and, of course Power Truck.
Sadly, Power Truck does not seem to have enjoyed its period of enforced hibernation, and has vomited up an error before reaching the dizzying heights of big truck madness. Indeed, while the game may put the player behind the glamorous wheel of an array of virtual diesel guzzling big rigs, the somewhat more prosaic AMD Athlon CPU behind the scenes is exposed for all to see.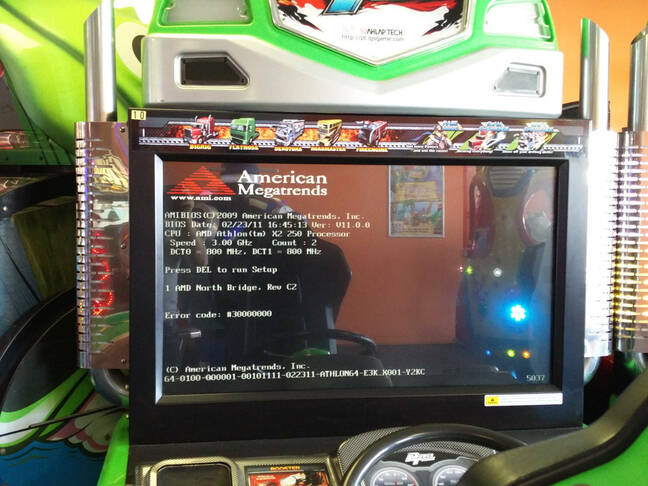 Click to enlarge
The Athlon64 on show seems to date the hardware to the first decade of this millennium, so it could be a simple case that the elderly gear is simply struggling to wake up. Something with which all of us beyond a certain age can sympathise.
Still, the presence of video game arcades reminds us of times gone by, when 10p coins ruled the roost and games needing graphics cards costing more than the price of a week away in Wales were behind the imaginings of those wrenching the Outrun steering wheel to and fro.
Today, if our experience of sea-front entertainment is anything to go by, the machinery is more intent on guzzling pound coins in return for tickets to be exchanged for goods available from most pound stores at a better rate of exchange.
Unless, of course, the dead hand of Bork has been at play. ®