UK-based engineering software group Aveva will pay $5bn for rival OSIsoft, it announced on Tuesday. The bulk of the money – $4.4bn – will be in cash, with $3.5bn of it raised through a rights issue.
The deal "strengthens our position as a global leader in engineering and industrial software," Aveva said in a statement: both companies sell operational data software and services to industry that allows for greater automation.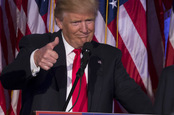 They're 'clean': Softbank gets thumbs-up from Uncle Sam for keeping Chinese gear off its Japanese 5G network
READ MORE
The sale also indicates Japanese mega-fund Softbank is continuing to cash out its tech stocks: it owns 44.7 per cent of OSIsoft and will receive $2bn in cash from the deal. Earlier this month, it confirmed reports that it was planning to sell off its British chip designer Arm; in June, it said it would sell off its stake in T-Mobile US; and it has started parting ways with Chinese ecommerce giant Alibaba.
The tech sell-off is part of Softbank founder Masayoshi Son's plan to dispose of $42bn of assets to buy back shares and shore up its balance sheet, following some disastrous investments, most notably in failing office space renter WeWork.
As for Aveva and OSIsoft, it looks like a good deal: they are complementary to one another in terms of business, specializing in the same field. The market clearly agrees: shares in Aveva jumped 6 per cent on the news and at the time of writing stood at 7.25 per cent higher, making it worth roughly $10bn.
Let's get digital
The acquisition "will accelerate the enlarged group's role in the digitization of the industrial world, which is being driven by a need for sustainability, the industrial internet of things, cloud, data visualisation and artificial intelligence," buzzworded Aveva's CEO Craig Hayman.
The large industrial automation market is a potentially huge cash cow for Aveva and OSIsoft's software. Both companies sell software and services to the shipping industry, oil and gas, mining, paper, chemical processing and power plants. OSIsoft will become a business unit of the larger group, Aveva said.
Although based in Cambridge, UK, Aveva is majority owned by France's Schneider Electric following a reverse takeover in 2017 for £550m. ®
Similar topics